Esan Ellis
Love is the only way to describe what this man is about. He has love for the music, the people, and the movement. Whether treating dancers far and wide to rhythmic surprises or entertaining the masses with his Play by Play House Commentary, this man aims to please. Although he may be a relative newcomer to the House Music scene, his approach to this trade is not unlike a seasoned veteran.
Motivated by the tragic death of his brother, Lloyd, whom he considered his idle of idles, Esan Ellis embarked on a mission to bring music to the masses in order to honour his brother's name.
Hard to believe that he only started DJ'ing in 2012. In that short period of time he has managed to carve out a pretty impressive niche on the local and international scene. He has played at numerous events for multinational cosmetic giant L'Oreal Matrix in two different countries; is one half of the successful production duo The CaveMen (alongside Carl "Indysoul" Guerard). He has played major House Music events like WMC MIAMI (2013, 2014), Funkbox NYC, Montreal's Black & Blue pre-events, Grand Prix F1 and the list keeps growing.
Along the way, he has opened up for some of the best in the business like Quentin Harris, Franky Boissy, Tedd Patterson, Jojo Flores, Gene King, Djeff Afrozila, Tony Touch, and Doc Martin. Let us not forget the numerous talented DJ's he has shared the decks with in some of Montreal's best venues, such as Peopl and Salon Daome.
Armed with an ever present smile and driven by what most have described as an endless supply of energy and determination, Esan knows only one way to approach his trade…ALL OUT and LEAVE NO DANCER STANDING!
Esan Elliss posts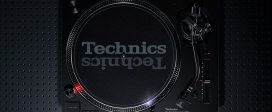 Las Vegas, NV, United States, 7 January 2019 – Technics today unveiled the new SL-1200MK7 Direct Drive Turntable. The new model …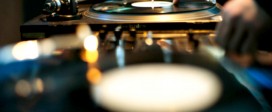 Motion FM – December 2018 Chart by Panos B