Fermix Lopez
Fermix is a legendary DJ from Mexico, raised and born in Atlixco, Puebla, Mexico.
His musical awakenings starts at the age of 7 when he discover the disco music on the sound of Silver Convention Fly Robin Fly single.
With a 45 inch vinyl on his hand start to explore the sounds of the music, recording pieces of different tracks to assemble a compilation of an early mix tape.
In 1979 Fermix gets his first salary playing some records and tapes on a school parties, with that money starts an amazing music collection.
Involved in the sound of the 80's Fermix discover the magic of spinning music and rock the people at the dance floors. With a diverse sounds and rhythms on his hands he notice that been a DJ means more than just play music, means a connection between music, sounds, the body, the heart, and the soul.
Fermix create a characteristic style in the 80's and was the creator of the definition of real parties in his born city. The parties without Fermix was unthinkable as he knows exactly how to move big crowds to the dance floor and make people move around the sounds of a melt, groovy and hype sounds.
Fermix also is immerse inside the fashion and events productions; from a beach party, to a radio show, radio promos, TV commercials, corporative videos and experience in a beauty contest producing and creating the opening scenario music, directing video cameras, sound, speeches… the complete show!!.
Fermix have been DJ for more than 3 decades now, and have been played at a large list of clubs around Mexico.
Behind the decks Fermix always have a certain glow that makes the music shine, regarding what he always says: MUSIC IS MY LIFE.
He's no stranger to radio, presenting a variety of shows over the years for different FM radio stations across the country, where his popular show was on air for over 3 years. Also as a guest DJ for shows across the globe, including shows with Jamie Gittins, Sonny Wharton, DJ Myles for Naked Soul on Handz On Radio, Ryan Bair for his show Wednesday Walkdown on the USA, The Driversion Radio Show with the Driver Brothers at SSRADIOUK and at the Famous Tony Legend Show on Ibiza Sonica 95.2 FM.
Recently Fermix start music production along with friend collaborations and himself.
Also Fermix has been DJ for 5 years for the TV show: L'ille de la Tentation (Temptation Island) France.
Fermix is as versatile as they come; he's as used to playing daytime funk/soul/latin eclectic grooves on the beaches of the Caribbean as to playing peak time house sets in the biggest clubs in Mexico.
His unique style do not hide his latin roots with tracks that remember you Mexico's music flavor.
Fermix was the co-founder for the International Festival Tulum Theraphy Festival in Tulum, Mexico with more than 30 International djs
Fermix have been share decks with a lot of famous djs such as Frankie Feliciano, Joe T. Vanelli, Sonny Wharton, Jamie Gittins, Jojo Flores, Christian Pronovost, Halo, Pat Boogie, among others.
http://www.facebook.com/fermix.mexico
http://soundcloud.com/fermix-mexico
http://fermixdj.podomatic.com/
Fermix Lopezs posts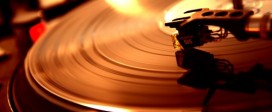 01 – BLACK SALSOUL – Special Edits (hand-stamped 7″) – Sacred Rhythm US 02 – DA LATA – Jungle Kitten (orange …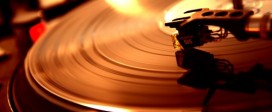 01 – DIMITRI FROM PARIS – Le Box Set – Le Edits 02 – LA PREGUNTA – Shangri La – Undercover …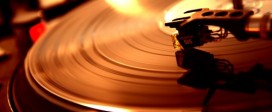 01- PASSPORT – Memoirs & Travels – No Acting Vibes Italy 02 – Billy COBHAM feat NOVECENTO – Interactive (The Louie …