DJ Josh Thomas & DJ Kwab – Underground Revival 02.09.2018
Tracklist:
Kiko Navarro – Everything Happens For A Reason feat. Isis "Apache" Montero (Vince Watson Edit)
Manoo – Agoe / S.L.UM. (Agoe)
Nicola Conte – Arabesque Vocal Version (performed By Micatone)
Lewis McCallum – Swell Communications (Remixes) (All Of Me (vs Mark De Clive-Lowe) Charles Webster's Remix)
Pat Bedeau – BEDF006D Slave Ship- Pat Bedeau Dub Mix (Dub Mix)
Lana Del Rey – Young And Beautiful (UR Mix 1)
Eltonnick – Last Call
Jeanne Harris – Jeanine Harris – Just Another Man
None – Tuele – Drink on Me
None – Bang the Party – Bang the Party (rubbs dubbs)
None – Disrespectful – chaka khan ft mjb (quentin harris)
Various – 1960 What? (Opolopo Kick & Bass Rerub)
Guti And Dubshape – Every Cow Has A Bird
Shimza, Kaytronik, Karizma – Destino (Kaytronik's Produkt of My Environment Remix)
Minister – Murder
Various Artists – Louie Vega @ Dragon-I Sampler EP (Vega 3 / Louie Vega)
DJ Zinhle Feat. Busiswa Gqulu – My Name Is (Instrumental)
DJ Zinhle Feat. Busiswa Gqulu – My Name Is (Main Mix)
Mark Di Meo, Nickson, N'Dinga Gaba – Let It Be Love (You Should Be Mine) (N'Dinga Gaba Remix)
Monique Hellenberg (Culoe De Song) – Call Me (Culoe De Song Remix)
Souldynamic – Fine Wine(Feat. Jocelyn Mathieu) (Original Mix)
Blaze pres James Toney Jr – How Deep Is Your Love (Shelter Vocal)
Rapson – Heat (Exclusive Extended Mix)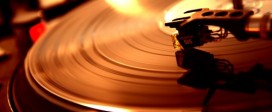 Motion FM – January 2021 Vinyl Chart by Panos B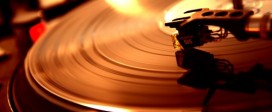 Motion FM – December 2020 Vinyl Chart by Panos B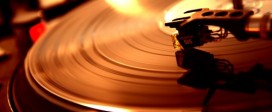 Motion FM – November 2020 Top 20 Vinyl recommendations by Panos B.