Andy Vaz Feat. Niko Marks – "Don't Lose Your Mind"
a. Andy Vaz feat. Niko Marks – Don't Lose Your Mind (Soul Vocal Mix)
b. Andy Vaz feat. Niko Marks – Don't Lose Your Mind (House Dub Mix)
Next up in the Delsin house series is a man who's been perfecting it for
years – Düsseldorf's Andy Vaz. The boss of Yore and Background Records, Vaz
has released two full lengths and many EPs to date, always exploring a
heartfelt brand of electronica that draws on house, techno, Detroit and
Chicago in equal measure.
Here he serves up two versions of the same track –'Don't Lose Your Mind'.
Both feature the sweet vocal stylings of Niko Marks and the first, the Soul
Version, is all ditty, bouncy chords, floating, summery saxophone lines and
warm, effusive synths.
The second House Dub mix is a little sharper – the claps cut through the
soupy sonics like a knife and as a result the groove has a more urgent bite.
Still stuffed with plenty of human loveliness, though, both tracks are
surely set for many spins this summer given their classy feel good vibes.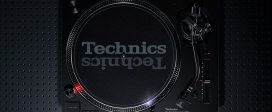 Las Vegas, NV, United States, 7 January 2019 – Technics today unveiled the new SL-1200MK7 Direct Drive Turntable. The new model …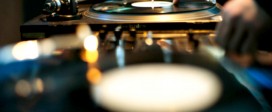 Motion FM – December 2018 Chart by Panos B