Tony Ollivierra – Absolution EP (Yore-029)
Artist: Tony Ollivierra (aka IBEX)
Title:   Absolution EP
Cat.:   YRE-029

Tony Ollivierra's issued a generous number of singles and EPs under the Ibex moniker on Rushhour, Planet E, Yore, and his own Ibex Music, and now follows up his 2010 Yore outing, Meltdown, with Absolution, though this time, for whatever reason, under his birth name. No matter: Ollivierra's music sounds great, whether issued under his real name or an alias, and Absolution is no exception.
The infectious title cut gets things moving with a bass-powered blend of claps and funky rhythms before chunky house chords and silken synth figures add to the track's multi-layered splendour. A jazzier dimension rises to the surface of "Quick Release" when the tune's churning hi-hats are joined by royally swinging electric piano playing and luscious synth pads. "Phase Down" opts for a purer deep house sound in its focus on kick drums, claps, and futuristic synths, though the track proves that Ollivierra's naturally funky side can't help but emerge, here as it does elsewhere. Syncopated rhythms and electric pianos emerge one final time during the wide-screen "Find My Way" in such a way that a balance is struck between synth-heavy techno and jazz fusion.
Absolution is an unfussy clubcentric release that finds Ollivierra getting down to business quickly in four body-moving cuts that liberally draw on house, jazz, and even Latin traditions. The presumed goal isn't genre re-invention, but something more modest, more in line with Ollivierra simply wanting to put his formidable skills to work to show the kind of polished dance music he's capable of creating and has built his reputation upon.
www.yore-shop.de
http://www.motionfm.com/releases/various-artists-koln-1-ava-04/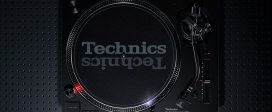 Las Vegas, NV, United States, 7 January 2019 – Technics today unveiled the new SL-1200MK7 Direct Drive Turntable. The new model …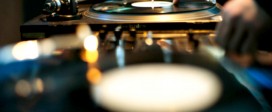 Motion FM – December 2018 Chart by Panos B