Assembly presents DJ Qu (Strength Music, US)

LINE UP
DJ Qu (Strength Music)
Basic Soul Unit (Lab.our, Dolly)
Roland Gonzales (Soundscape)
Èbony
Limited Early Bird Tickets at $15 now available:
https://www.eventbrite.ca/e/assembly-presents-dj-qu-strength-music-us-tickets-16351144714
Assembly is back and this time we continue to bring the heat with DJ Qu. Along with his Tri-State area cohorts Joey Anderson, Levon Vincent, Jus-Ed, Fred P & Anthony Parsole, Qu has helped shape the new sound of New Jersey and New York with both his production work as well as he DJ selections. Expect some deep body music for your mind and your soul.
We've also got local up and comers Èbony joining us. Watch for this talented duo. Their sound strikes a balance between uplifting soul and dark intensity.
To round off the night residents Basic Soul Unit & Roland Gonzales provides support.
*************************
DJ QU Bio
The New Jersey based producer and DJ referred to himself as "the dancer's DJ" in Resident Advisor's 2009 feature on the US east coat house renaissance, a self-title honestly earned given his background as a world traveling house dancer through the 90's and resident at New York's esteemed HouseDanceConference. He's been steadily reinforcing that description ever since, with a well-received run of rhythmic, dark, stripped-down productions for his Strength Music https://soundcloud.com/djqu-strength-music imprint launched in 2005 as well as having a rich output in both original and remix work for labels such as Rekids, Desolat and Synchrophone.
Never one to follow in the footsteps of others his debut album of 2011, "Gymnastics", showcases a slice of what Little White Ear Buds called "supremely dark, house", a body of work that blurs the lines between techno and house. This open space between genres has offered him a place in today's house / techno market with remix releases including Nina Kravitz "Aus" (DJ Qu Remix) (Rekids) (2012) and Pirupa "Party Non Stop" (DJ Qu Remix) (Desolat) (2012). His services were further enlisted beyond the dance world with Nike commissioning him to compose the music for a work out DVD entitled "Rockstar Workout" in 2009.
He continues to share ideas and releases with Tri-State area friends Jus-Ed, Levon Vincent Fred P and Anthony Parasole. The "Party People Clap"release on Deconstruct in 2010 and last year's release on Anthony Parasole's
hotly tipped The Corner label with "Times Like These" are a few notable highlights from this legacy. The "Undescribed" EP (2012) on the French label Syncrophone topped key charts from Decks to Juno.
On the one and twos, Qu regularly plays at world class venues such as Fabric (UK), Panorama Bar (DE), Space, Ibiza (ES), DC10, Ibiza (ES), Amnesia, Ibiza (ES), Space, Miami (US), Output, New York (US) and Eleven, Tokyo (JP).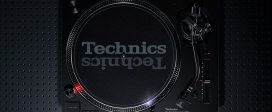 Las Vegas, NV, United States, 7 January 2019 – Technics today unveiled the new SL-1200MK7 Direct Drive Turntable. The new model …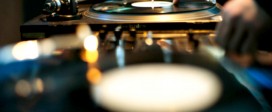 Motion FM – December 2018 Chart by Panos B