Body & SOUL Anniversary: Francois K, Joe Claussell, Danny Krivit – July 21, 2019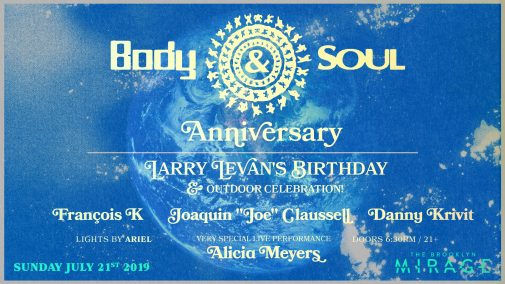 Body & SOUL Anniversary
Larry Levans Birthday & Outdoor Celebration
Music by:
François K
Joe Claussell
Danny Krivit
and a Very Special Live Performance by Alicia Meyers
Lights by Ariel
Following Body & SOUL's intense and memorable MLK Celebration this past January at Avant Gardner, the DJ team and venue are joining forces again, this time in memory of legendary Larry Levan. Gather with our eclectic tribal family under the sun and get ready to be whisked away on an out-of-body musical journey that will elevate your soul!
Tickets: bit.ly/BodySoulBKM
Limited Tables Available: reservations@avant-gardner.com
21+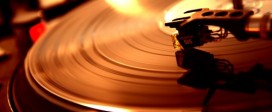 Motion FM – December 2020 Vinyl Chart by Panos B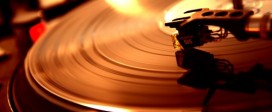 Motion FM – November 2020 Top 20 Vinyl recommendations by Panos B.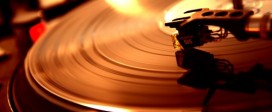 Motion FM – October 2020 Vinyl Chart by Panos B