Body & SOUL's 20th Anniversary (Space Ibiza New York, Nov 27, 2016)

It's hard to believe that 20 Years have flown past us so quickly. From our humble beginnings at Club Vinyl to dance music venues across the world, Body & Soul has come a long way. However what hasn't changed in all that time is the reason we do what we do. Our love of music and family has been our driving force. It has never been about color, race, political beliefs or sexual orientation. Its has and will always be about MUSIC!
We are therefore honored and blessed to be able to celebrate 20 years of parties with you all in our home city of New York.
Joaquin, Danny and Francois along with Ariel on lights and our dedicated family of staff members bring you our VERY SPECIAL 20th Anniversary party at the amazing Space Ibiza New York on Sunday November 27th.
See You On The Dance Floor!
Celebrating 20 Years of Body & SOUL
DJs:
Danny Krivit
François K
Joe Claussell
Lights by Ariel
Sunday, November 27, 2016
Doors open 6 pm
Space Ibiza New York
637 West 50th Street
New York, NY 10019
info@bodyandsoul-nyc.com
Tickets:
$20 early bird / $30 advance / $40 at door
https://www.eventbrite.com/e/body-souls-20th-anniversary-tickets-28566206292
www.bodyandsoulnyc.com
www.youtube.com/bodyandsoulnyc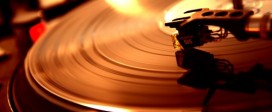 Motion FM – September 2019 Chart by Panos B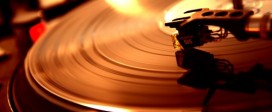 Motion FM – August 2019 Chart by Panos B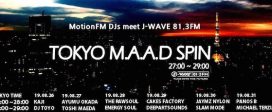 Motion FM is honoured to announce that we have been invited to provide full programming, for a period of 6 days …