Danny Krivit – 718 SESSIONS Boat Party 06/27/2021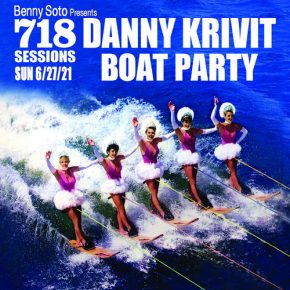 Feels like an incredibly long year & half without 718 Sessions & DJing… I really miss you all so much! I'm so very grateful for your wonderful love & support throughout these difficult times, Thank you.❤ As NYC is opening up, I'm so excited to finally announce our annual Gay Pride 718 Sessions Boat Party. So looking forward to seeing you all & celebrate! Danny 🙂
Benny Soto presents
The return of The Annual 718 Sessions Boat Party 2021!
Music by DANNY KRIVIT
Please note that at this point proof of vaccination is required to board the boat. We are bound by Circle Line & New York State covid 19 restrictions.
This is a DON'T MISS!
GAY PRIDE SUNDAY. : )
SUNDAY, JUNE 27TH, 2021
On the WORLD FAMOUS CIRCLE LINE
@ Pier 83-West 42nd Street & Westside Highway
Boarding 7:30pm
Cruise begins at 8:30pm SHARP!
Returns 12:00am
Advance tickets are $50
Tickets will be available on Wednesday, June 9th at 8pm (EST) sharp!
TICKET LINK:
https://ra.co/events/1444901
2 tickets per person limit.
Please be aware that there are on-line charges for ticket sales.
Tickets at Gate-$60.
Remember to bring:
Comfortable dancing shoes or sneakers. Loose, cool clothing…and most important..A GOOD ATTITUDE & CAREFREE VIBE!
Give yourselves plenty of time to get to Pier 83 on Sunday, June 27th!
Please note that GAY PRIDE SUNDAY is on that day..traffic conditions on the west side will be heavy! Don't miss the boat!
NO BEVERAGES OF ANY KIND ALLOWED TO BRING!
NO CHILDREN!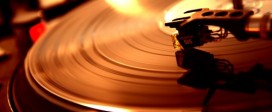 1 – Nathan HAINES/PHIL ASHER – Journey To The Peak – Neroli Italy 2 – Lance FERGUSON – Brazilian Rhyme – …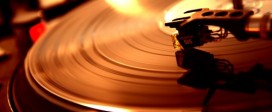 01- SUCKASIDE – Bossa Soul – Suckaside 02 – Marcello CASSANELLI/ZARENZEIT/STEFANO DE SANTIS/FUTURE JAZZ ENSEMBLE/CARUSO – Best Of Various – Ten …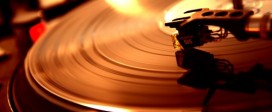 01 – KYOTO JAZZ MASSIVE feat ROY AYERS – Get Up – At Home Sound Japan 02 – CALM – Before …