Danny Krivit – 718 Sessions Boat Party 2022 Part 2 – 07/16/2022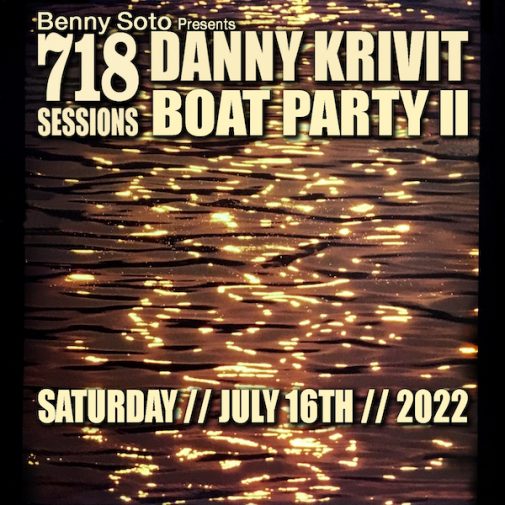 Benny Soto presents.. Back by Popular demand!
The Annual 718 Sessions Boat Party 2022-PART2!
SATURDAY, JULY 16TH.. Music by… DANNY KRIVIT!
On the WORLD FAMOUS CIRCLE LINE!
Pier 83-West 42nd Street & Westside Highway
Boarding 7:00pm/Cruise begins at 8:00pm SHARP!
Boat Returns 12 midnight!
Advance tickets are $50: BUY
Tickets at Gate-$60.
Remember to bring: Comfortable dancing shoes or sneakers. Loose, cool clothing…and most important..A GOOD ATTITUDE & CAREFREE VIBE! Give yourselves plenty of time to get to Pier 83 on SATURDAY, July 16th! Don't miss the boat!
NO BEVERAGES/NO FOOD OF ANY KIND ALLOWED! NO CHILDREN!
bennysoto@gmail.com for more info.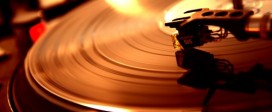 1 – Stefano DE SANTIS/MELCHIOR SULTANA/JOSE RICO/CARUSO – Best of Various – Ten Lovers Music 2 – CRUISIC – Come With …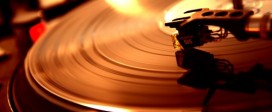 01 – Khari Cabral SIMMONS/JIVA – Five (Japanese Edition) – P-Vine Japan 02 – ALEX & STEPHANE ATTIAS – In My …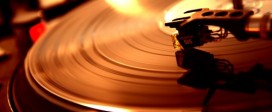 BUY CHART 01 – Badriyyah WAZEERUD DIN/MALIK ALSTON – You Are The One – Truth Manifest US 02 – Larry HEARD …