Danny Krivit & Joe Claussell – Soul Alliance Boat Party 2021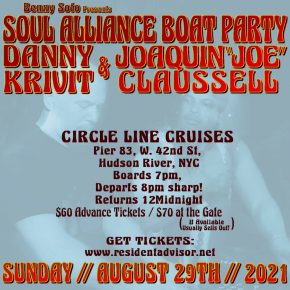 Benny Soto presents…
Sunday, August 29th
SOUL ALLIANCE BOAT PARTY!
With music by Joaquin "Joe" Claussell and Danny Krivit!
Taking place on the World Famous Circle Line!
Pier-83-West 42nd Street & Westside Highway.
Boarding at 7:00pm/Cruise begins at 8:00pm SHARP. Returns 12 midnight.
$60 in advance.
$70 at the dock the day of party.
A note about covid vaccinations. You must be vaccinated to attend and board the boat. The Circle Line will be checking for proof of vaccination. At this point PCR test is not valid for entry. ONLY proof of vaccination.
Sales on the dock happen day of. Those sales happen when people that purchased a ticket don't show up for the party. When that happens a space opens up and we can sell a ticket. Usually we have around 30-40 spots we can sell. Want one? ARRIVE EARLY and wait on line.
Remember to:
Wear comfortable dancing shoes or sneakers.
Wear Loose, cool clothing…and most important…
A GOOD ATTITUDE AND GOOD VIBES! PLEASE NOTE
THAT THE BOAT WILL LEAVE AT 8:00PM SHARP!
Give yourselves plenty of travel time to get to Pier 83.
NO CHILDREN. NO FOOD or BEVERAGES OF ANY KIND WILL BE ALLOWED ON THE VESSEL.
For more info. e-mail bennysoto@gmail.com
www.dannykrivit.net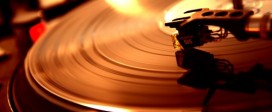 01 – COFLO – Jogo Novo – Ocha 02 – Stefano DE SANTIS – A Kind Of Prayer EP – Colin …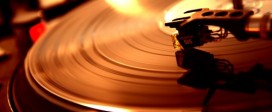 01 – Nicola CONTE – Umoja – Far Out 02 – VARIOUS – Glucklich VI – Compost 03 – Larry HEARD …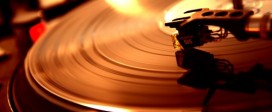 1 – MR FINGERS – Around The Sun Part 2 – Alleviated US 2 – The TAKASHI NAKAZATO SET – Secret …