Deep Space Brooklyn – Ron Trent/ François K in The Panther Room


The Panther Room
Ron Trent
François K
21+
Doors at 10PM
Enter at N 12th
Get tickets here
A Perennial Presence In Music Since The Early 90'S, Ron Trent Is Considered To Be One Of The Architects Of The Chicago Music Scene. His Legendary Prescription Records, Is Widely Regarded As One Of The Most Influential Deep House Imprints Of The Period. In The Early 90'S, Ron Collaborated With House/R&B Team Hula & Fingers, Producers For Jive Records And Production Credits With Jazzy Jeff & The Fresh Prince, Kool Mo D, High Five, Lidell Townsend And Mtf. Prescription Records, Together With Its Sister Label Balance, Introduced The Likes Of Anthony Nicholson, Abacus, Glenn Underground (Cvo), Moody Man, Norma Jean Bell, Joshua, Peven Everett, Rob Mello, And Luke Solomon.
Ron'S Sound Expanded In 1997 With The Release Of The Dance Classic "Ncame U." With Writing Partner Anthony Nicholson, Famed Vocalist D'Bora, And Peven Everett On Trumpet, This Record Launched Ron Onto The Nyc Dance Scene. After Moving To Nyc In The Early 90'S, Ron Trent Played At Body&Soul, Shelter And Hosted His Own Events At The Legendary Night Club Vinyl. In 2000, Ron Started His Highly Popular Weekly Residency With Giant Step At Shine, Bringing Forth A Fusion Of Neo Soul, Jazz Funk And World Music Whilst Merging It Into A Dance Formula. With Ron'S Vast Knowledge Of Music And Giant Step'S Thirst For The Cutting Edge, The Event Became One Of The Most Top Rated Nights In Nyc. Ron'S In-House Productions On The Giant Step/Sony Label, Featured Artists Such As Amel Larrieux, Jody Watley, Anastacia, Donnie, Carl Hancock Rux, Lina, Just To Name A Few. His Productions Have Lead To Work With Other Greats Including Tony Allen, Chucho Valdes, Papa Weba, 4Hero, Amp Fiddler, Groove Collective, As Well As Various Other World Artists. Dj Compilations Include: "Giant Step Sessions" (Giant Step), "Musical Reflections (R2 Bbe), "Afro Blues" (Kings Street), "Deep&Sexy 2" (Wave Music), "Abstract Afro Journey" (King Street).
In Addition To Prescription, Ron Trent Created Two Further Imprints Which Broadened The Scope Of His Music Production Spectrum. Electric Blue Recordings Features More Experimental Sounds Abd Future Vision Records. Ron Also Remixed Popular Tracks 'Honey' By Erykah Badu And 'Spring Summer Feeling' By Jill Scott.
Outside Of Running Record Labels, Prescription, Future Vision, Electric Blue Recordings And Music And Power, The Last Few Years Has Seen Ron Trent Making His Presence Known Internationally: From Regularly Gracing The Decks At Berghain In Berlin And Making Appearances At Ade In Amsterdam, To Playing For Serious Audiophile And Music Connoisseurs In Both London (Need2Soul, Boiler Room, Brilliant Corners) And Japan (Air, Circus)….Just To Name A Few. Now Based Back In Chicago, Ron Trent'S Musical Quest For Knowledge And Tones Continues. Having Been Featured On Red Bull Music Academy Numerous Times And Co-Curating The Multimedia Exhibit 'Move Your Body – The Evolution Of House Music' At The Chicago Cultural Centre In Summer 2015, 'Soda' Is An Organisation Ron Trent Founded In 2016 With The Aim Of Perpetuating And Preserving The Legacy Of Underground Music Through Cultural And Educational Events For Future Generations Ahead.
Deep Space is the legendary party in NYC. Awarded many times as the "best party in New York City," with "best resident dj" François K., Deep Space is now a monthly party, Wednesdays at club Output in Williamsburg, Brooklyn. For 13 years Deep Space ran as a weekly party at Cielo.
Known as an adventure into future dub, spacey vibes, and abstract grooves, Deep Space features dj's, musicians, dancers and poets who represent a breathtaking range of styles celebrating dub's impact on so many forms of art. The party encourages the creative use of technology in the mixing booth and on stage. Dj's are invited to play signature "Deep Space sets" which are notably eclectic, spacey, and imaginative, while drawing dancers onto the club's floor.
François K. is revered as the co-creator of New York City's legendary dance party Body&SOUL. He tours worldwide for not only his soulful house dj sets, but also for his techno and dub mixes. Over the years he performed at Studio 54, Paradise Garage, The Loft, Ministry of Sound, Sound Factory Bar, Twilo, Roxy and Club Yellow in Japan, to name a few. In great demand, François has gone into the studio to produce/remix recordings by Depeche Mode, Kraftwerk, Jimmy Cliff, Underworld, Eurythmics, Bunny Wailer, U2, Ashford & Simpson with Maya Angelou, the Smiths, Dido, Finley Quaye, Diana Ross, The Cure, Mick Jagger, Fishbone, Talvin Singh, D Train, Erasure, Yazoo, Black Uhuru, Thomas Dolby, and Jah Wobble. In 2005 François was inducted into the Dance Music Hall of Fame. In 2016 Mixmag recognized François K. as one of the inventors of the remix as we know it.
Since the party's launch in April 2003, Deep Space has remained passionately loyal to supporting the careers, comebacks and specialty side-projects of hundreds of artists. Guest artists have included: the NY debut of Rhythm & Sound with vocalists from Wackie's; NY debut of Germany's ÂME; the first US DJ appearance by disco icon Giorgio Moroder; guest dj Meshell Ndegeocello with saxophonist Oliver Lake; Jamie xx; Mad Professor; Sherwood and Pinch; Derrick May; Stacey Pullen; dj Harvey; Four Tet; Joaquin "Joe" Claussell in a multi event collaboration; Ron Trent; Dimitri from Paris; Gilles Peterson; Juan Atkins; Carl Craig; Dubtribe; DJ Spooky; Thomas Dolby; Urban Tap with tap rhythms remixed by François K.; Theo Parrish; Danny Krivit; dubstep innovators Digital Mystikz, Kode 9, Goth-Trad; Pearson Sound; Scuba; OTTO with Afro Brazilian icon Carlinhos Brown; Aril Brikha; Joy Orbison; Rekid; King Britt with guitarist Tim Motzer; BBC's Mary Anne Hobbs; Kirk Degiorgio; hip hop poet Ursula Rucker; Mr. Scruff; Dub Gabriel with Last Poets legend Umar Bin Hassan; Cosmo; tabla player/dj Karsh Kale; live performance by Dawn of Midi; Easy Star Sound System with Ranking Joe and Sister Carol; Function; hip hop's first dj Kool Herc; DJ Pierre; Henrik Schwarz; Spacetime Continuum; Todd Terje; Jamaica's legendary dub poet, Mutabaruka performing a piece created for Deep Space with François K.; and dub pioneer U-Roy.
Deep Space has been presented at the Big Chill Festival (UK), Plastic People (UK), TDK Cross Central Festival (UK), Space Lab Yellow (Japan), Café Jamaica (Japan), Precious Hall (Japan), Phase (Japan), SONAR Festival (Spain), Burning Man (Disorient Camp/US), Red Bull Music Academy (US) and throughout France, Germany, Italy, Denmark and the U.S. In 2004 Deep Space was nominated for "Best Club Night" by the internationally televised "DanceStar USA." In 2005 & 2006 François K. won "Best Resident DJ Award" at the Club World Awards in Miami. Deep Space was named "Best Party 2004" in Time Out New York. Deep Space was nominated for "Best Party," at the Club World Awards 2006 and 2007. New York Magazine featured Deep Space as the "Best of New York 2006." In 2013 Do Androids Dance lauded Deep Space as one of "The 10 Best Club Nights in the US." François K. won "Resident Dj of the Year" by the 2015 Nightclub and Bar Awards. Time Out New York named Deep Space a "top 20 parties in NYC right now" in 2015. In 2005 Deep Space NYC Vol. 1, mixed by François K., was released on Wave Music's imprint Deep Space Media to critical acclaim.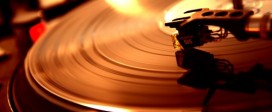 Motion FM – May 2020 Vinyl Chart by Panos B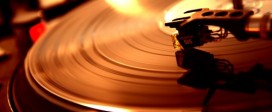 Motion FM – April 2020 Vinyl Chart by Panos B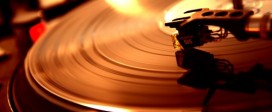 Motion FM – March 2020 Vinyl Chart by Panos B