Shelter 29th Year Anniversary feat. Timmy Regisford & Ron Trent – 07/03/2021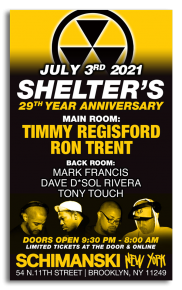 We endured a year of loss. We have a year to gain. Sunday June 6 was a beautiful event. Everyone was happy! Did you feel the love?
Its time to appreciate, and its time to dance!
We are having Shelters 29 anniversary as we planned.
Our anniversary will take place at the Schmanski in Williamsburg Brooklyn on July 3,2021.
We will come together to celebrate this joyous event.
See you on the dance floor!!!!
Psssst……
If you love 29 …. 30 is just around the corner.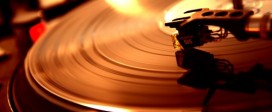 1 – Nathan HAINES/PHIL ASHER – Journey To The Peak – Neroli Italy 2 – Lance FERGUSON – Brazilian Rhyme – …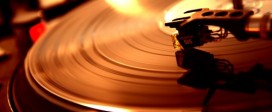 01- SUCKASIDE – Bossa Soul – Suckaside 02 – Marcello CASSANELLI/ZARENZEIT/STEFANO DE SANTIS/FUTURE JAZZ ENSEMBLE/CARUSO – Best Of Various – Ten …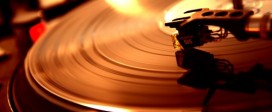 01 – KYOTO JAZZ MASSIVE feat ROY AYERS – Get Up – At Home Sound Japan 02 – CALM – Before …