Montreal Nightlife Community Mourns the Sudden Loss of Stephen Nelson
By Michael Terzian
Wed August 1, 2018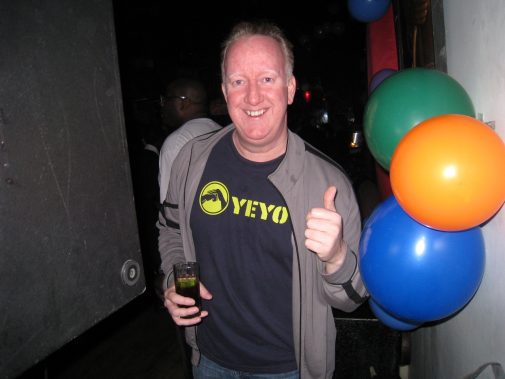 The Montreal nightlife community, and especially its' House Music contingent, has been reeling this past week, ever since the sad news broke out, via Facebook, on late Tuesday afternoon July 24, regarding the unexpected and sudden loss of one of its' most loved, cherished and ardent Dance Music supporters, Stephen Nelson. He was 50 years old.
Local Montreal scenesters and various promoters have been flooding Facebook news feeds all week with countless photos and stories of how Stephen touched their hearts over the years, and over the decades. For their part, a smorgasbord of local deejays from past and present, have also come out from behind the curtains in order to express their sheer grief and disbelief that their one-and-only, their legendary "King of the Dance Floor" is no longer. A who's who of deejays such as Angel Moraes, Fred Everything, DJ XL, Christian Farley, Nicola Torriero, Peter Lightburn, Robert Ouimet, Alain Vinet, Danny Torrence, Eddie Lewis, Don Barbarino, Stephane Belfort, Mario Galego, Joubin, DJ Groove, Kurtis C, Perpall Jr, and several other jocks, have not held back from opening their souls and sharing their sadness as well as dedications on their social media pages. DJ Jojoflores paid tribute to Stephen on his weekly Gotsoul Sessions webcast on Thursday July 26 (12pm), along with his special guest, WF Rani "g", from Arizona. On the following night, the recently formed "DéCaDANSE" radio team of Eric Lefebvre & DJ Michael Terzian dedicated their entire 2-hour French-language radio show on CIBL 101.5fm (Fri, 10pm), to the memory of Stephen Nelson. They will be producing an official "Stephen Nelson Tribute" show for this Friday August 3rd, beating down the songs that made Stephen light up over the years.
A candle-light ceremony/dinner in honour of Stephen's Life will take place at 7pm on August 2nd at Rosewood in Old Montreal, hosted by Chris, John & Sherifa. Following the ceremony, from 9pm to 3am, friends and deejays alike will convene at The Red Room in the basement of Joverse (immediately adjacent to Rosewood), in what will surely be a 'filled-to-capacity' event, in order to send Stephen off the best way possible : through dancing. Local jocks that will be holding court include Alain Vinet, Christian Pronovost (aka Lost Heroes), Nicola Torriero, Gene King, Stephane Belfort, Pat Boogie, Tazz, Bacanito, Moka, Julian Prince, Rick Ram, Vyktor Maas and Michael Terzian.
Stephen was known both for his infectious smile and radiant, fun-loving spirit. His towering, yet friendly presence on the dancefloor, magnetized other dancers around him. His dire passion for good underground House Music was second to none. He indeed had great taste in Music, whether it was early Chicago/Detroit House, Classic House, Jersey House, Garage House, as well as slightly more progressive 'after-hours' House and Techno. He also enjoyed several other genres of Music, including a fondness for the New Wave movement. But House Music was definitely the home where his heart was. Starting in the 1980's until present day, Stephen supported many, if not all, local venues, deejays and radio shows/radio crews that showcased his preferred style of music.
A good portion of his closest friendships were spawned and blossomed on legendary Montreal dance floors such as Royale, Business, Steel Monkey, Zoo Bar (later Kokino), Angel's, Crisco, Playground, Sona, Stereo, as well as DiSalvio's, which is where I first met him in 1994 via a good friend, smack dab in the middle of the dance floor, while the enigmatic DJ Laflèche, in his usual fine form, was absolutely bringing it by throwing down one of his classic monster sets. Back then, there were no such things as cell phones on the dance floor. It was all about people connecting for real, through interaction. Through flirtation. Through dancing. It was human romance, and the music was our powerful soundtrack.
Many Montreal disc-jockeys can attest to the fact that a party was never truly official until Mr. Nelson stepped into the mix. All Stephen had to do was send a simple salute to the DJ from the hardwood, and that would be enough for the musical selector to commence the process of "beating the box", so to speak. Nelson's sheer presence alone could turn a mediocre party into a life-affirming sweat-fest, as he danced up a feverish storm, all the while, cranking out his signature "crow" shouts towards the DJ (with both hands cupped strategically around his mouth), in appreciation of a song from Ron Trent & Chez Damier's Prescription/KMS catalog, or Blaze ("How Deep Is Your Love"), Mr Fingers ("Mystery of Love"), Rufus & Chaka Khan ("Ain't Nobody"), Arnold Jarvis ("Inspiration"), Michael Watford ("Holdin On"), Nightmares On Wax ("Dextrous"), or the late Romanthony ("House of God").
That's what Stephen did. He showed love and encouraged, not only the deejays, but the dancers around him to straight pop off and go into a tizzy. And as the lights came on at 3am, while the DJ played his last song with hungry bouncers waiting eagerly to shut it down, Stephen would still be there, getting his groove on & moving his tireless feet with absolute fervour on that wooden stomping ground. He'd be soaking in sweat, as everyone got their final few minutes of dancing in, with the dance floor covered in napkins, alcohol & possibly even broken pieces of glass. And when that record ended, Stephen would applaud passionately and shout the loudest, begging for just one more song. It's the medicine that every deejay lived for. The validation. The appreciation. The love. Center of the world, it was.
Sadly, we shall never again experience that 'Stephen Nelson' stamp, or rather, stomp of approval. The lights will come on at 3am to reveal a lonely dancefloor and a bunch of people with their heads down, checking their phones. There will be an empty feeling. A yearning. A voice missing. A 'crow shout' missing. A deep void. Never again will we quench our thirst for Stephen's sweaty dancefloor hugs.
Indeed, the incredible "song" known as Stephen Nelson has suddenly faded away, without the slightest warning. All one can hear now is the needle running off of the record, off of the groove, into a deafening silence. However, if one listens closely, a rhythm can be detected within that perceived silence, within those snaps, crackles & pops at the end of the record ; not unlike gentle morning rain drops hitting the hard concrete. Any child of the drum can detect it. Stephen Nelson sure could. And by His grace & spirit, the Party shall continue…because we are forever connected with him through Music. Through the drum. Through rhythm.
Music is the answer and Love is the message.
Farewell Stephen. May you Dance in the winds, eternally.
Here is a dedication to you: https://www.youtube.com/watch?v=4C2wRKw5QWA.
(photo of "hat" courtesy of Stephen Nelson's Facebook page)
(remainder of photos courtesy of Michael Terzian)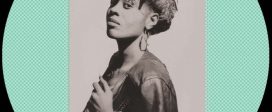 Freestyle puts out another reissue 12″ in their drive to unearth rare and classic UK funk, soul & boogie records – …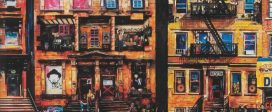 Some of Masters at Work man Louie Vega's greatest full-length projects have paid tribute to New York's 50-year dance music story, …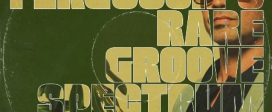 Got Myself a Good Man / Mango Meat by Lance Ferguson Lance Ferguson is back for a killer follow-up 7″ to …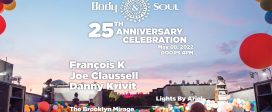 Celebrating our 25th Anniversary, at last!! Venue: Great Hall at Avant Gardner 140 Stewart Ave, Brooklyn, NY 11237, USA Date: Sun …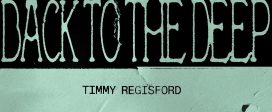 Shelter and Public records present yet another edition of Back to the Deep: a 7-hour deep crate-digging excursion by Timmy Regisford, …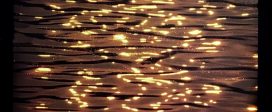 Benny Soto presents.. Back by Popular demand! The Annual 718 Sessions Boat Party 2022-PART2! SATURDAY, JULY 16TH.. Music by… DANNY KRIVIT! …