The World of DJ Michael Terzian – by Mat Ste-Marie


written by Mat Ste-Marie (Late Nights) – Sept 2010

The Montreal music scene has more often than not been described as one of the best in North America as well as the rest of the world, and that's largely due to the authenticity that its cultivated artists share. DJ Michael Terzian does not escape that rule. I had the opportunity to pick his brain lately, asking him about his opinion on the state of Dance Music, as well as the effect of emerging technologies on today's club kids. We also discussed his outlook on the club scene today, as compared to the days of old. Here's your chance to dive into the world of a refined & eclectic musical selector, Michael Terzian.
***
1. How would you describe your sound and the experience you like to bring to your audience?
I'm a Dance Music purveyor, specifically showcasing House Music. Within this musical spectrum of House, I'll play a mish-mash of what I consider to be cutting edge. It can either be deep, moody & and/or instrumental (like Wayne Gardiner, Phil Asher, Zepherin Saint, Ron Trent, Glenn Underground, Herbert, Playin' 4 The City, Nathaniel X), as it can also be in your face Gospel-style vocals (like Kenny Bobien, Basement Boys, Ann Nesby). It can also be raw & edgy Techno (Henrik Schwarz, Aril Brikha, Omar S), or feel-good R&B style vocals (Peven Everett, Michael Watford, Stephanie Cooke, Charles McDougald, Arnold Jarvis). I also love to venture into minimal-dub Techno (Echospace, Quantec, XDB, Maurizio), as well as spiritual, esoteric sounds (Joe Claussell, Kuniyuki Takahashi, Antonio, Aybee). Within this realm, I like to mix up all of these styles in no particular order. In a nightclub setting, I'm way more restricted, as club owners usually like to keep the music more or less linear. When I'm on the radio though, I'll not only venture into all of the aforementioned styles, but I'll also dive into other genres of music like Jazz, World Beat, Soul and Garage Classics. At the end of the day, I like to bring something new to the audience. I'm not the one who will play that popular song that every other DJ is playing (unless I truly love the song), or play the same song at every gig. I want people to realize that there are not only other amazing Dance songs out there, but other terrific forms of Music as well. These genres can be incorporated into people's daily lives if they're properly introduced to it, and if they're open-minded enough to give it a chance… or several chances if need be!
2. Your mission definitely translates well in your music. Can you give us the lowdown on where we can hear the sounds of DJ Sinister, both live and on the airwaves?
I have a radio show every Friday night on Montreal's CJLO 1690AM. The 3-hour show starts at midnight. You can also hear me live on the radio station's website. For the moment, I don't have a steady residency, although i've played a couple of times this past summer at Love Sundays in Montreal, as well as recent gigs in Miami and New York City, where I played at the infamous Funkbox NYC staple, alongside world-renowned resident DJ Tony Touch.
3. Which do you prefer most: playing in a club or on radio?
I get pleasure and displeasure from both. On radio, I have complete musical freedom, not only in terms of the different styles of House Music that I touch upon, but I can also travel into other musical genres like Techno, World Beat, Jazz and Garage. Yet, although people listen to the show, I don't physically see them in front of me, as I would in a nightclub. When deejaying, visual reciprocity is a vital element to me. It opens the window to inspiration, which can translate into a musical voyage dictated solely by the dancers, which can be highly exhilarating and magical. You simply don't get that from behind a radio station console. However, in most nightclubs that showcase House Music, there isn't much musical liberty, as one would expect. Most club owners are not on the same musical wavelength as the jocks they hire. They have no real understanding of what their DJ's philosophy on music is. On many occasions, I was hired by individuals who were clueless about House Music, but for some reason thought that House was their ticket to success. And as one would predict, my professional relationship with those individuals didn't endure, as "bar sales" didn't meet expectations quickly enough. Ideally, I'd want to play in a club that's owned by another DJ, or an individual who has a very dear relationship with the music that I love and who equally recognizes the fact that building a loyal clientele takes time, proper promotion & money; especially when dealing with Soulful House Music. These are the reasons why both the club & radio are bitter-sweet to me.
4. Can you name some of local Montreal heroes that you learnt from the most as a DJ?
In terms of where I'm at today on a musical level, I would have to say Peter Lightburn & Tony Desypris. They were instrumental in my teachings. Eddie Lewis, Miguel Graca, Pierre Pepin and Christian Pronovost were also highly influential to me!
5. Tell me about the Nu Bang Clan.
The Nu Bang Clan is a distinct crew of DJ's, promoters and producers who are aligned by their puritanical philosophies on proper Dance Music, bringing new music to the masses, by any means necessary. [We are] true musical soldiers. Led by one Master teacher (pioneer, DJ Alan King of The Chosen Few) and nine students, the NBC originated in Chicago in 2001, and now boasts 34 members, spanning across the USA & Canada. Toronto's Gene King and myself were both inducted in 2008, as the sole Canadian BANG'ers. We also recently added Detroit's DJ Minx of Women On Wax, as well as Japan's stalwart DJ Uchikawa (aka Rhythm of Elements, aka Loftsoul) to our roster. Internationally-known producers such as The Grand High Priest Craig Loftis, DJ Quad (aka Alan Smithee in Blueblackness), Nature Love, Chip-E, Jere McAllister, Rick Wilhite (of 3 Chairs), Phil Hooton & Joe Smooth are also part of the Nu BANG family! Whether playing Disco and/or Underground, each member showcases a unique style, in accordance with the teachings of the Clan.
6. You've been doing this for a long while now. What can you tell us about the evolution of the House music scene over the years?
DJ's like David Mancuso (The Loft), Nicky Siano (The Gallery, Studio 54) & Larry Levan (Paradise Garage) were showcasing the music (Disco, Funk, Soul, R&B) that later became the direct predecessor of House Music in the mid 80′s and championed by powerhouse DJ's like Frankie Knuckles, Lil' Louis & Ron Hardy. All of the aforementioned deejays (and others during their time) were consistently breaking new records and new sounds in the Dance Music realm. This was the beginning of what we hear today.
After the Chicago/Acid House movement which sky-rocketed in the mid-to-late 80′s (Jesse Saunders, Chip-E, Mr. Fingers, Marshall Jefferson), the next big thing was the NY/NJ/Chicago sound of the early-to-mid 90′s (Blaze, Smack Music, John Robinson, Burrell Brothers, Cajmere, Larry Heard (aka Fingers), Pal Joey, Kerri Chandler, MAW, etc.) which was the foundation of what we have today. Many of the big circuit DJ's of today (Roger Sanchez, David Guetta, David Morales, Danny Tenaglia, Frankie Knuckles, Deep Dish, Erick Morillo, etc.) were all schooled from and came up with that traditional sound. Of course, after the mid 90′s, we experienced the 'Rave' trend on a global scale, where DJ's were now being booked for and influenced by the afterhours big-room crowd. Most of these party-goers were more interested in partying well into the next day by popping Ecstasy pills over a soundtrack of mind-numbing, monotonous, driving rhythms with massive build-ups while massaging their friends with Vicks vapo-rub, rather than hearing the latest cutting-edge music. It became more about instrumental music with little or no vocal elements, and less about songs with lyrics. Seemingly, vocal songs were probably irritating for the zombie-like dancers, who wanted to travel to far-away places, under chemical influence. And all they really needed was a 'good beat'. Hence, it became more about the overall experience, rather than just about the Music. The by-product of this era was that a heap of DJ's jumped ship and hopped onto the lucrative Big Circuit scene, whereas the more 'soulful' DJ's clustered together and retreated to a lesser place. This trend grew exponentially and still grows today.
7. Do you feel that in the midst of the post-Rave era, there's a yearning for a return to the richer elements of House Music? I'm thinking of the somewhat recently-blossoming careers of acts like Dennis Ferrer, the Martinez Brothers, etc.
That's a tough question to answer. But, I do agree that there's been a trend towards vocal music over the past few years. Nevertheless, just because it's vocal doesn't necessarily mean that it's any good.
8. You have a vast record collection and are still passionately advocating the virtues of vinyl. Do you ever see yourself making the switch towards the convenience of a digital format?
I love vinyl. I have over 20,000 pieces of wax at home. Considering the fact that many record labels have been forced to go digital, I was hence forced to purchase mp3′s, which I then always convert to CDR. But I must admit that nothing beats playing vinyl. I hate playing with CD players (or CDJ's).
On my radio show, I play mostly wax and very few mp3. Even at some gigs, I will still bring 2 or 3 crates of records, assuming the club still carries turntables. Some clubs don't even have turntables anymore, only CDJ's. This is very sad. The art of deejaying is rapidly disappearing. New DJ's coming up don't even have one piece of wax in their collection!? I will never bring a laptop. I'm not a laptop-jockey, or mp3-J. I'm a Disc-Jockey. Disc = wax! Period.
9. Not to play devil's advocate, but keeping in mind that progress usually only goes forward, what will happen if clubs no longer carry turntables, or even CDJs? Will that be the end of you?
To me, that's not progress. I understand that technological advancements allow for more efficient DJ-booth set ups, easier travelling for international DJ's, as well as breaking fewer backs in the process. However, nothing will ever sound & feel better than vinyl. Nothing. I recently had a chat with Joe Claussell about this, on my radio show. He mentioned something to me that still resonates in my head, regarding the "hip" element to deejaying. Specifically, we spoke about the psychological aspect of how DJ's are perceived. You see, this art used to be special, unique, mysterious; since most people could not relate to a DJ, because they themselves had no records or turntables at home. Hence, club-goers were drawn to that special image of an individual behind the tables actually disc-jockeying, hence creating that "DJs are cool" perception. Nowadays though, most jocks are carrying a laptop, and everyone can relate to that, because most everyone boasts a laptop. Hence, the hip/cool factor is no longer. Along with that, you now see an emergence of DJ's that only play with a laptop, and that is quite sad to me. All they do all night is stare down at their screens. These are not DJs, but rather computer programmers in my humble opinion. In my house, there will always be a minimum of 3 turntables. So, although you may never see me playing in a club again, those vinyl records will always be rotating in my house for a long time to come, just like when I first discovered music in a natural way, long before I was a nightclub/radio DJ!
10. With a mind and heart as powerfully musical as yours, have you ever been interested in producing your own music?
Production intrigues me, but it's highly time-consuming. I've spent a lot of time doing edits and re-edits of songs that I like, or songs that could have been better. I even remixed a song for spoken-word artist Mona Bode which got released on Cyberjamz Records, as well as a remix I did for the good people at Shines Records, for an Indy Soul/Wayne Tennant collaboration. Nevertheless, you need ample time and emotional space in order to produce. And I presently am not in the right mind-frame for that, atleast not at this stage of my life. I'm also extremely consumed by my day job, as a health-care professional in the field of Occupational Therapy. Perhaps I will spend more time on production in the future.
11. When you look at the music industry as a whole, what are your thoughts on the current trends? Where do you see it going in the future?
With the advent of internet technology and software, we have experienced a slew of negative trends: record labels have gone defunct; artists are making less profit, thus selling their music for less; people are downloading illegally; record stores worldwide are closing their doors every day. There seems to be no end in sight. On top of it, I feel that producers are less selective when releasing their material. They're less concerned with putting out ONLY dope music. They'll just put it all out there, perhaps in the hopes of making more overall profits, making up for whatever losses they've incurred with respect to the aforementioned trends. We are in a negative whirlwind. On my end, I just keep buying vinyl, trying to feed the industry, and only buying the necessary mp3′s, that aren't released on wax.
12. I totally feel you on this, as does anyone who has been part of this movement for some time. Despite the current situation though, what is it that keeps your drive alive? Where do you get your inspiration, and what would you like to see happen in the future that would make things better?
An important part of the equation that keeps me "going" involves my need to share Music with others, whether it be via radio, nightclubs, or mix CD's. "Things" would be better if people adopted an open-minded style regarding Music, although it's probably a far fetched idea. Too many people that I've met have stubborn views and opinions about Music. In a way, it should be expected, since most individuals are grown into our media-driven culture; one that heavily promotes only a tiny fraction of the musical artists existing on this planet; and furthermore, only a few genres of Music. Just look at most radio stations. They'll beat the same songs & artists over and over again until they become embedded in your DNA. And most listeners just eat it up. It's cultural brain-washing.
At the end of the day though, my love of Music is innate and unconditional. All that matters to me is that I'm surrounded by Music. That's what keeps the drive alive.
13. When not doing Music, how else do you spend your free time?
Well, as I mentioned before, during the day, I work as an Occupational Therapist, having graduated from McGill University in 2000. Besides that, I love sports (jogging, baseball, softball, hockey), as well as spending time with my family (parents, sister, brother-in-law and my 3 nieces). I like watching movies, as well as following a few TV series (Sons of Anarchy, Breaking Bad, etc.). My dad, who used to be a news anchorman back in the days in Addis-Ababa (Ethiopia), working for the BBC-affiliated Radio Voice of the Gospel (RVOG), has always instilled in me the importance of keeping up-to-date in regards to current world affairs and news. So, with that said, I like to follow the news pretty regularly, with a preference for objective and highly professional news outfits like the BBC (versus the more-sensationalistic and somewhat biased reporting seen on Fox and CNN). I also have become a big fan of CTV News in recent years, and not just because they hired a sweet-like-honey-molasses Montrealer/Armenian journalist named Daniele Hamamdjian, who i've had a secret crush on for several years LOL. She's actually a powerhouse of a fine journalist and would love to meet her someday and just let her know that I think she's great.
14. How can promoters book you?
For bookings, please contact : michaelterzian@gmail.com
***
There it is! A deeper level of understanding in regards to the passionate mind of Michael Terzian.
Should you hear of Terzian playing in a nightclub near you, please drop whatever you're doing and go see for yourself what real House Music is, when played by a no-compromise, no-nonsense, vinyl-spinning, old-school DJ.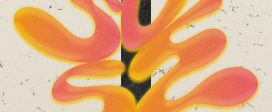 Spirit of Sundaze Ensemble is a superb and sophisticated ensemble of musicians that look to recreate the many different sounds that …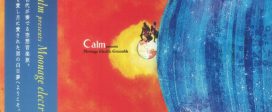 Clam is a Japanese master of downtempo and ambient. He has been turning out his sophisticated full-lengths in this scene for …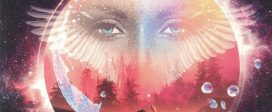 Label: Secret Format: LP + CD + insert Cat: SECLP 303 Released: 31 Oct 23 Genre: Jazz BUY Tracklist LP Side …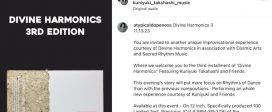 You are invited to another unique improvisational experience courtesy of Devine Harmonics in association with Cosmic Arts and Sacred Rhythm Music …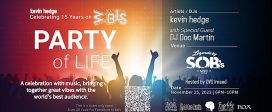 Kevin Hedge has provided good music and positive vibes for the past 15 years on New York's #1 radio station, 107.5FM …

Ten Lovers Music with Steve Conry and guests Martin McNulty, Brent Woodall and Souldeep Sikh. 7PM Til 3AM. Date: 09/12/2023 Line …