Deeply Japan 373 – Dj K-Katsu Guest Mix (01.29.2021)
DJ K-Katsu, who started his career at the end of 1999, is originally from Osaka but nowadays also does international gigs. He is inspired by different kinds of Dance Music, such as New York's Deep House, Garage, Disco and Soul and was able to gain experience by co-starring numerous famous artists in Japan and overseas.
At present, he hosts a high quality HOUSE MUSIC party every Monday called "Monday Channel". His music selection ranges from the classics to the newest HOUSE MUSIC that is played in New York at the moment. He has an established reputation as a DJ due to his never ending determination to bring the time difference with NY close to 0 while paying close attention to the mood on the dance floor. Thanks to the deep trust of the Japanese dance scene, DJ K-Katsu was and is able to play at the top Japanese dance battles (JUSTE DEBOUT JAPAN, Summer Dance Forever Japan, DANCE@LIVE, THE GAME, etc.) and biggest parties, such as HOUSE DANCE CROSSING. One can say that he is an indispensable floor navigator for the scene. Every summer he has several gigs at New York's major clubs. In addition to that, local artists think very highly of his work as a DJ. Putting his experience to good use during the "Golden Week", he plays at the at the yearly "New York Fair" at the Hankyu Umeda Department Store, where he is also in charge of the bookings.
DJ K-Katsu plays a big part in the exchange between New York and Japan in all things street and beyond. Furthermore, he regularly releases 2 mix series: "Big Apple Noize", with which he aims to bring New York's essence close to the listener through characteristic NY HOUSE MUSIC, and "SOLE THANG", a mix series that includes a variety of different House genres. Be it in Japan or for other international scenes, he incessantly continues to make music. While playing, he aims to transmit New York's vibes to his Japanese listeners on the floor and to connect players all over the country in terms of feelings. During the Corona Crisis, he keeps selling NEW YORK CULTURE x HOUSE MUSIC merchandise in his online store "CORNER DELI STORE" and is regularly broadcasting DJ lives from home via Instagram to keep the club culture alive.
To the last, he provides culture while staying close to the daily lives of his listeners and the house heads. In 2016 he became an official member of the HOUSE MUSIC label "SOLE CHANNEL MUSIC NYC". Three years later, in 2019, he opened his online shop ," Corner Deli Store", where one can find items that are normally only available in New York as well as items that he produces in collaboration with local artists.
Tracklist:
1 Roi Azula Togetherness
2 Byron The Aquarius Timeless
3 Byron The Aquarius New Beginning
4 Atjazz feat. Dominique Fils-Aime See-Line Woman
5 Laroye feat. Carlos Mena Be The Change (Moody Dub)
6 Laroye feat. Carlos Mena Be The Change (Main)
7 Groove Junkies pres. Reelsoul & Munk Julious feat. Louis Hale Inevitable (Rise Up)
8 Mr. Eclectic & Sean Ali feat. MissFly Wanna Love You (Mr. V Instrumental)
9 Mr. Eclectic & Sean Ali feat. MissFly Wanna Love You (Mr. V Re-Work)
10 ZS ESCAPEDUB 88
11 ZS ESCAPE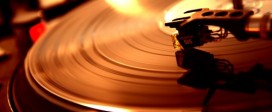 01 – BLACK SALSOUL – Special Edits (hand-stamped 7″) – Sacred Rhythm US 02 – DA LATA – Jungle Kitten (orange …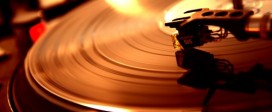 01 – DIMITRI FROM PARIS – Le Box Set – Le Edits 02 – LA PREGUNTA – Shangri La – Undercover …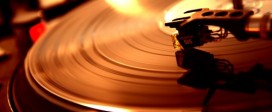 01- PASSPORT – Memoirs & Travels – No Acting Vibes Italy 02 – Billy COBHAM feat NOVECENTO – Interactive (The Louie …