Deeply Japan 398 – DAH-ISHI (07.30.2021)
DAH-ISHI was born and raised in the area of Shonan, Kanagawa prefecture, Japan (near-Tokyo).
He has started his DJ career since 2009 and currently he has signed with [RECORD-NO-YAKATA] rebel established in 2018.
He has been regular DJ for the party [THE THING] at Shibuya Family and [Re:Funk] at Aoyama Zero cafe (Both located in Tokyo).
Also, since the last year has played for [Stuckin' room] streaming program from Twitch due to the Covid-19 influence.
One of his DJing key components is Hip hop.
However since he has such a deep understanding of music and culture, it covers various range of genres and ages.
This provides an unique identity in his music and it attracts numbers of listeners as well as core funs and real dancers.
Tracklist:
1-AZYMUTH-FLY OVER THE HORIZON–
2-KIMIKO KASAI-USE ME–
3-HYPNOTIC BRASS ENSEMBLE-SPOTTIE–
4-ALEX SANTOS ORCH-RED CRAY–
5-KAYTRANADA-WEIGHT OFF FT. BADBADNOTGOOD–
6-COOKIN SOUL-JAZZPOT–
7-KNXWLEDGE-TKEKAREOFIT–
8-VIC MENSA- ORANGE SODA–
9-THE ROOTS-SHE SAID(DILLA'S JOINT)–
10-POOLS-THE END OF SUMMER–
11-TANGOTERJE-GIVE ME YOUR LOVE–
12-LES EDITS (UNKNOWN ARTIST)-PYRAMIDE–
13-DOC SEVERINSEN-"BE WITH YOU (DJ HARVEY 12″" CUTS)"–
14-BREAKDOWN BRASS-MARY JANE–
15-DAN KYE-RAINBOW ROAD–
16-POMO-BLUE SODA(PART 1)–
17-DISCLOSURE-EXPRESSING WHAT MATTERS–
18-LATE NITE TUFF GUY-HOLD TITE–
19-JKRIV & DICKY TRISCO-MAE DO MAR–
20-DJ CENTER-DEM SAY AH FT. AKOYA AFROBEAT–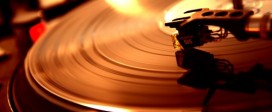 01 – Louie VEGA – Expansions In The NYC – Nervous 02 – MR FINGERS – Around The Sun: Part 1 …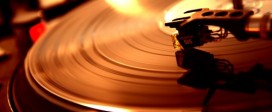 01 – Monday MICHIRU – You Make Me – Universal Japan 02 – TARTAN – Butterfly – Tartan 03 – SOUL …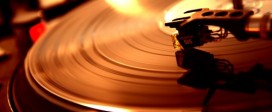 01 – Nicola CONTE / GIANLUCA PETRELLA feat RAASHAN AHMAD – Inner Light: Joe Claussell Sacred Rhythms Versions – Schema 02 …