Deeply Japan 470 – DJ Makossa (12.30.2022)
Tracklist:
1 UNTITLED MOVEMENT 2/JUZU aka MOOCHY meets MOTOHARU(CROSSPOINT)
2 AFTER OURS(PHREEK TIME MIX)/RESTLESS SOUL feat.NATHAN HAINES(CHILLIFUNK)
3 FACTOR 30/BJARNO(MUSIC FOR DREAMS)
4 TWILIGHT EXPRESS/MORGAN GEIST(ENVIRON)
5 LONELINESS feat.FRANCESA LOMBARDO(ART OF TONES REMIX)/PURPLE DISCO MACHINE(SWEAT IT OUT)
6 YASAKA BATTLEFIELD/TAKESU(DOTEI RECORDS)
7 THE SHINE/SILK86(SHALL NOT FADE)
8 DANCE CLOSER/ANDROMEDA ORCHESTRA(FAZE ACTION RECORDS)
9 R.G.B.(XTAL RE-EDIT)/SPANGLE CALL LILLI LINE(EAST END CLASSIX/JETSET)
10 HOPE/ORGANIZATION(TRANSONIC)
Guest DJ : Makossa
He began his career as a DJ in earnest at the dawn of the 21 century.
From clubs and DJ bars to outdoor raves and anti-nuclear power plant sound demos,he has played in a variety of venues.
He made his DJ debut at squatter's event in student's domitory at Tokyo University around 2000.
Then,in 2004, he hosted "WaterAirSunlight", an outdoor rave with a DIY soundsystem.
And at about the same time,He started a new party named"Kilimanjaro" with "A Style nobody can deal with" as the subtitle in 2005.
It also brings together a wide variety of party people,In hindsight,it could have been the run of an LGBT-friendly "Queer" party in Tokyo.
It is currently on hiatus but has not disbanded its crew.
With the house as the base, he can freely play&mix Afro, jazz, rock and even Bollywood.
Currently, he plays mainly at the regular party "TRAFFIC" on the third Friday of even-numbered month at CLUB BALL,Shibuya.
MIX-CD releases: "LIFE AFTER 3.11″(2012)and "LE RAYON VERT"(2018)
Remix work:RAP BRAINS"SPRING MAGIC"(2015)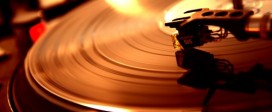 1 – Stefano DE SANTIS/MELCHIOR SULTANA/JOSE RICO/CARUSO – Best of Various – Ten Lovers Music 2 – CRUISIC – Come With …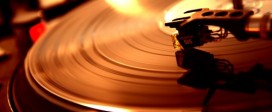 01 – Khari Cabral SIMMONS/JIVA – Five (Japanese Edition) – P-Vine Japan 02 – ALEX & STEPHANE ATTIAS – In My …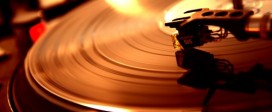 BUY CHART 01 – Badriyyah WAZEERUD DIN/MALIK ALSTON – You Are The One – Truth Manifest US 02 – Larry HEARD …