LIVE Recording From Lofthanza @Salon Daomé (Montreal) Featuring 5-hr Back-To-Back All-Vinyl Set With DJs Michael Terzian vs. The Rawsoul (2015-01-18)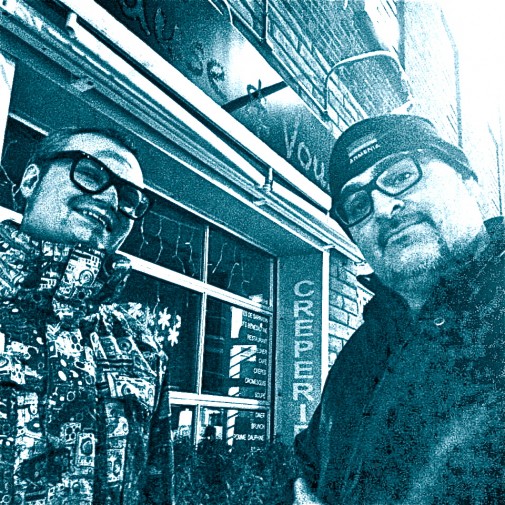 From L to R: The Rawsoul & Michael Terzian
(photo courtesy of Roseline Mouana)

This is the 5-hour all-vinyl, back-to-back (b2b) set, featuring Montreal's DJ Michael Terzian & The Rawsoul, putting it down on Sunday January 18, 2015, at Lofthanza (edition: LFTZ-979), a weekly Sunday night affair located @ Montreal's renowned Le Salon Daomé (141 Mont-Royal street East). Click on the following link to be directed to the Soundcloud page featuring this exclusive mix :

PODCAST BELOW
(simply click on the orange PLAY button)


The full playlist from that memorable night is available below.
NB: Since both DJ's were going back & forth all night, the playlist below is listed in clusters, in order to delineate which DJ played what. For example, the opening songs (songs 1 through 5) were played by Michael Terzian, whereas the next batch of songs (songs 6 through 9) were put down by The Rawsoul, and so on and so forth.

ARTIST – Title [Remix] (Record Label, Format)

1. STANDARD ISSUE TOOLS – The Black Messiah (Standard Issue Tools, 12″)
2. CHEZ DAMIER & RON TRENT – Morning Factory (Prescription, 12″)
3. SUN ORCHESTRA feat. OLIVIER PORTAL – Driftin' (Straight Up Recordings, 12″)
4. PATRICE SCOTT – M.F.D.T. (Sistrum Recordings, 12″)
5. TRINIDADIAN DEEP – Oshun's Love (Future Vision Records, 12″)
6. YOHAN SQUARE – Love Of Life [Genesis Mix] (Easy Street, 12″)
7. BLAK N SPANISH – Jazz Powa (Tribute To The Loft) (Slip 'N' Slide, 12″)
8. GIGOLO SUPREME – After The Storm [Supreme Remix] (Ricanstruction, 12″)
9. SCOTTIE DEEP feat. TONI WILLIAMS – Soul Searchin' [Deep Dish Dub] (Strictly Rhythm, 12″)
10. AMP FIDDLER – Stay Or Move On [Brian & Ketch Mix] (Detroit WAX, 12″)
11. HALLEX M & DJ FUDGE ft. OMAR – Ding Ding [Glenn Underground's 90's Nostalgia Dance Mix] (Makin' Moves, 12″)
12. DETROIT SWINDLE feat. MAYER HAWTHORNE – 64 Ways [Kerri 'Kaoz' Chandler Vocal Remix] (Dirt Crew Recordings, 12″)
13. VIL-N-X – Give Ya Luv Show Ya Luv [Smooth Luv Mix] (Island Noyze, 12″)
14. WATANABE – Odoru (Clubhouse, 12″)
15. DJ ROMAIN & MATT KEYS – Piano Man (Get Ready) [Piano Mix] (Faze Recordz, 12″)
16. WIL MILTON feat. RODNEY CARTER – You Are Everywhere [Gravity NYC Vocal] (Blak Ink Music Group, 12″ dubplate)
17. ROY ANANDA feat. PETE SIMPSON – The Only Thing That Makes Sense (Is You) [OPOLOPO Remix] (Goodnws Records, 12″ dubplate)
18. SIXTEEN SOULS – Late Night Jam (Glasgow Underground, 12″)
19. URBAN SOUL – What Do I Gotta Do [Eric Kupper Club Mix] (King Street Sounds, 12″)
20. JAZZ-N-GROOVE feat. JETAIME – Don't Wait [95 North Vocal] (Kult Records, 12″)
21. BIZARRE Inc. feat. ANGIE BROWN – Took My Love [MK H. Remix] (Columbia, 12″)
22. (speech) Dr. MARTIN LUTHER KING Jr. – I Have A Dream (Polygram Special Markets, CD)
23. RON & CHEZ D. – Don't Try It [Dub] (KMS, 12″)
24. KOOL VIBE – Dance (KV RECORDS, 12″)
25. DJ SPEN – Stranger [Original Mix] (Quantize, 12″)
26. MOOD II SWING feat. CAROL SYLVAN – Closer '95 [Basshook Rub] (King Street Sounds, 12″)
27. FREEDOM – Closer [Klubb Kidz Flava Dub] (Power Music Records, 12″)
28. PABLO VALENTINO – One [Detroit Swindle Remix] (Room With A View, 12″)
29. KITCHEN SYNC – Police Squad [Scottie's Raw Escape] (Strictly Rhythm, 12″)
30. WILDCHILD – Jump To My Beat [Todd Edwards Jump Remix] (Hi-Life Recordings, 12″)
31. KERRI CHANDLER – The Phone Call (Downtown 161, 12″)
32. 3 WINANS BROTHERS feat. THE CLARK SISTERS – Dance [Louie Vega Latin Soul Version] (unreleased, 12″ dubplate)
33. ORION – Sun (GKNSTR, 12″)
34. ARTTU – Space Trippin' (Philpot Records, 12″)
35. LANCELOT feat. ANTONY & CLEOPATRA – Givin' It Up [MK Remix] (Anjunadeep, 12″)
36. 2 AM/FM – Poison Dart (Spectral Sound/Ghostly International, 12″)
37. ROBERT OWENS – I'm Strong [House Mix] (Alleviated Records, 12″)
38. BASEMENT JAXX – Jus Becuz (Atlantic Jaxx, 12″)
39. THE GROOVE VICTIM – GSP Groove (The Demo Cut) (My Love Is Underground, 12″)
40. TRINIDADIAN DEEP – Trinidadian Nights (unreleased, 12″ dubplate)
41. SEIGNEUR TABU LEY ROCHEREAU – Hafi Déo (Soundway, 12″)
42. DISCLOSURE feat. MARY J. BLIGE – F For You [Quentin Harris Re-Arrange] (unreleased, 12″ dubplate)
43. CULTURAL VIBE – Ma Foom Bey [Love Chant Version] (Easy Street, 12″)
44. THE AFRICAN DREAM – Makin' A Living (Eightball, LP)
45. KUBA SOJKA – Do Not Be Afraid (Mathematics, LP)
46. PRODUCERS FROM ANOTHER STATE – Play 4 Today [Kid Batchelor Mix] (Goldtone, 12″)
47. NY HOUSE'N AUTHORITY (aka Rheji Burrell) – Apt 2A (Nu Groove, 12″)
48. GREEN VELVET – The Stalker (I'm Losing My Mind) (Relief Records, 12″)
49. RAW INSTINCT – De La Bass [Mousse T's Housemix] (Soul Bread, 12″)
50. JEROME SYDENHAM & KERRI CHANDLER – Rising The Sun (Ibadan, LP)
51. SAMAAN – Hutchings Palate (One Electronica, 12″)
52. THE MOLE PEOPLE – Break Night (Strictly Rhythm, 12″)
53. ROBERT OWENS – Bring Down The Walls (Trax Records, 12″)
54. LIL' LOUIS & THE PARTY – Clap Your Hands [Tambourine Mix] (Go! Beat, 12″)
55. VINCENZO – We Wait, Right Here [Charles Webster Dub Mix] (Dessous, 12″)
56. BRIAN BRISTOL – Bet I Get U Hot [Melting Vocal Mix] (Groove On, 12″)
57. ORION – Shelter (GKNSTR, 12″)
58. MAYA JANE COLES – Premonition (Fabric Records, 10″)
59. D'MARC CANTU – Long Weekend (M>O>S Recordings, 12″)
60. PHORTUNE – String Free [Club LeRay Mix] (Hot Mix 5, 12″)
61. BARRY WHITE – Love Is The Icon [Roger's Midnite Luv Mix] (A&M, 12″)
62. INNER CITY – Do You Love What You Feel [House Mix] (10 Records, 12″)
63. JOHN HECKLE – Meaning Potential (Mathematics, 12″)
64. LEAVES – Third Floor (777 Recordings, 12″)
65. GAT DECOR feat. MICHAEL WATFORD – Passion [Grant Nelson Vocal Pressure Mix] (Way Of Life Records, 12″)
66. TITO PUENTE – Para Los Rumberos [Kenlou Remix] (Elektra, 12″)
67. RUFF CUTT feat. MONE – Sweat and Groove [The Work Mix] (Strictly Rhythm, 12″)
68. (speech) Dr. MARTIN LUTHER KING Jr. – I Have A Dream (Polygram Special Markets, CD)
69. GLENN UNDERGROUND – Black Action (Shelter Records, 12″)
70. KATHY SLEDGE – Another Star [Classic 12 Remix] (Narcotic, 12″)
71. HOUSE OF GYPSIES feat. AL WISE – Another Worry [TNT Vocal] (Freeze Records, 12″)
72. 3 WINANS BROTHERS feat. THE CLARK SISTERS – Dance [Louie Vega Latin Soul Version] (unreleased, 12″ dubplate)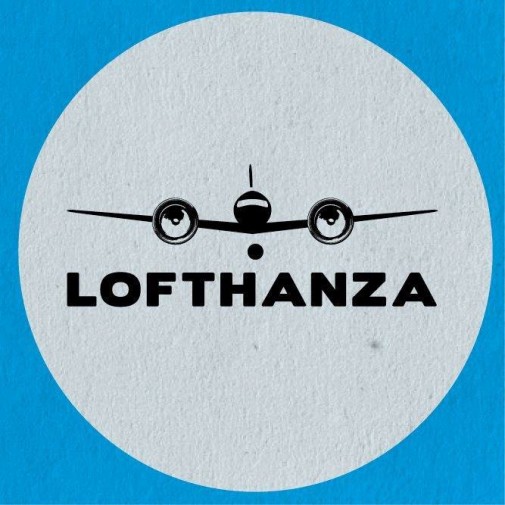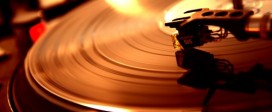 01 – Monday MICHIRU – You Make Me – Universal Japan 02 – TARTAN – Butterfly – Tartan 03 – SOUL …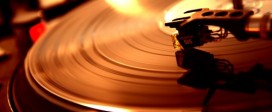 01 – Nicola CONTE / GIANLUCA PETRELLA feat RAASHAN AHMAD – Inner Light: Joe Claussell Sacred Rhythms Versions – Schema 02 …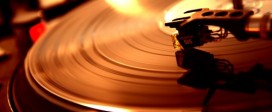 01 – Vick LAVENDER – Fragile: Live At Sonotheque Chicago 2007 – Sophisticado US 02 – Joaquin Joe CLAUSSELL presents – …