Motion FM Djs Meet & J-WAVE 81.3 FM (Tokyo, Japan): DJ Toyo, Kaji (Deeply Japan) – 08.26.2019
Motion FM is honoured to announce that we have been invited to provide full programming, for a period of 6 days this week, for the highly touted "Tokyo M.A.A.D Spin" radio show, a 'night-culture' program which airs nightly from 3 to 5am (except Sundays) on the revered J-Wave 81.3FM, based in Tokyo, Japan. The show works in tandem with local clubs and events in order to deliver the very best Dance Music mixes in the land, featuring mostly disc-jockeys from Tokyo.
https://www.j-wave.co.jp/original/maadspin/
We are thus proud to announce the following all-star lineup of refined DJs, each of whom having provided EXCLUSIVE mixes for the good people at "Tokyo M.A.A.D Spin" and J-WAVE 81.3FM. ARIGATOU GOZAIMASU !!!
NIGHTLY LINE-UP FROM 3 to 5am (TOKYO LOCAL TIME) :
Aug 26 (3-4am): DJ Toyo (Deeply Japan – Tokyo, Japan)
Aug 26 (4-5am): Kaji (Deeply Japan – Tokyo, Japan)
Tracklist:
03:00 I'M GONE(FRANCESCO CHIOCCI PEACEFUL MIX) / GORDHEAVEN FEAT.JAVA&CAYSOUL
03:06 PACIFIQUE / ALANKARA,JAZZY D,HAN LITZ
03:10 CANIBAL ROYAL(ORIGINAL MIX) / SEAN MILLER 03:15 HYPOCHONDRIAC / JAMES TEEJ
03:21 WORLD BREATHE(ORIGINAL MIX) / DANY COHIBA 03:25 LET'S GET HIGH~LIFE LOVE MUSIC~(LOUIE VEGA EOL MIX) / ANANE
03:31 SAMBA(KENNY DOPE GUTTA BEATS MIX) / TODD TERRY,HOUSE OF GYPSIES
03:38 GRATIOT AVENUE PIANO(ORIGINAL MIX) / TERRENCE PARKER
03:42 VOS-SAKO-RV(TODD TERJE EXTENDED MIX) / LINDSTROM
03:46 SPIC,ME(FNX OMAR REMIX) / SINCERITY,DOUG GOMEZ
03:50 NOTHING YOU CAN SAY FEAT.LUCY STONE(ORIGINAL MIX) / LANE 8,LUCY STONE
03:55 SO TIRED OF WAITING(RESTLESS SOUL PEAKTIME MIX) / BAH SAMBA
03:59 I'M FREE(HIFI SEAN SUNSET DUB) / THE SOUP DRAGONS
04:08 ONLY LOVE CAN BREAK YOUR HEART(KENLOU B- BOY MIX) / SAINT ETIENNE
04:12 RIMINI NITES / JEX OPOLIS FEAT.IN THE NITE 04:19 JUST MY HOUSE OF LOVE / YOUNG PULSE
04:25 REMEMBER ME / BLUE BOY
04:31 RATHER SEXI / IN FLAGRANTI
04:36 7,8 E 1 / FATNOTRONIC
04:40 GO DEN YAKA(GO TO THE TOP) / MONYAKA 04:45 YELLA(DUB) / YELLA
04:50 WHY CAN'T WE LIVE TOGETHER(PRESSURE DROP RE-EDIT) / TIMMY THOMAS
04:55 OH HONEY(POOLSIDE EDIT) / DELEGATION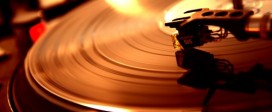 Motion FM – June 2020 Vinyl Chart by Panos B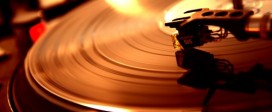 Motion FM – May 2020 Vinyl Chart by Panos B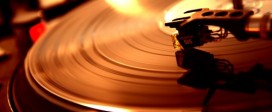 Motion FM – April 2020 Vinyl Chart by Panos B