Salvation From Sin radio feat. Slow To Speak's "Kanada Dry" mix
FREE DOWNLOAD || This is the July 19th, 2013 edition of SALVATION FROM SIN real radio Montreal, featuring an exclusive DJ mix of all-Canadian House Music (entitled Kanada Dry) during the 1st hour of the show, courtesy of the good people at Dope Jams Records (Kaatskills, NY), aka Paul Nickerson and Francis Englehardt, collectively known as Slow To Speak, in lieu of their unprecedented appearance in Montreal on Saturday July 20th, for a special, intimate party at an undisclosed location. True vinyl purists and Music aficionados, take heed.
This edition of Salvation From Sin also featured an impromptu telephone call from the Netherlands, by way of one DJ76 aka Alexis Demirdjian, where we had a chance to catch up to him for about 5 minutes!
The rest of the night, yourz truly laid down an all-vinyl mix of all new releases that I got in the mail this week.
1. Nick Holder – Feelin' Sad [DNH]
2. Abacus – When I Fall [Guidance]
3. Marcus Turcotte – Sax' Appeal [DNH]
4. P.J. – Luv Will Make It Right [Stickman]
5. Chezere – Where Does Your Mind Go? (Roy's Electrik Soul Mix) [Delabel]
6. Nick Holder – Paradise (Salt City Mix) [NRK]
7. Matthew Jonson – Marionette [Wagon Repair]
8. Red Shift – Standing Still [Gourmet]
9. Nick Holder – Nocturnal Adventure [DNH]
10. The Apache Project – Keep Me Up [DNH]
11. P.J. feat. Saxy – All I Can Give (Mad Saxy Mix) [Stickman]
12. Project 32 – I'll Be There [DNH]
13. A:xus Feat. Naomi – Baghdad Cafe (Mood II Swing Rmx.) [Guidance]
14. Angel Moraes – Heaven Knows / Deep Deep Down [ffrr]
15. Hollis P. Monroe – I'm Lonely [Stickman]
16. Red Light – Who Needs Enemies [Hi-Bias]
17. Greg Greene – The Day Dream [DNH]
18. Abacus – Come On [Prescription]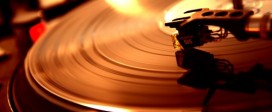 Motion FM – December 2020 Vinyl Chart by Panos B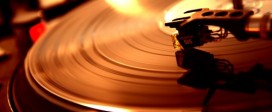 Motion FM – November 2020 Top 20 Vinyl recommendations by Panos B.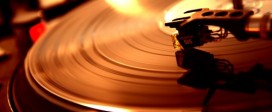 Motion FM – October 2020 Vinyl Chart by Panos B