Slam Mode – EXPLORATORY FILES No.25: FEATURED GUEST DJ: SANTIAGO SALAZAR ( LOS ANGELES )
SLAM MODE EXPLORATORY FILES No.25: FEATURED GUEST DJ: SANTIAGO SALAZAR ( LOS ANGELES )
( www.motionfm.com/author/slam-mode/ )
This week on MotionFm…underground progression, percussive manipulation and a deep sonic tones are all uniquely blended to create this post modern mix set by SANTIAGO SALAZAR…( www.motionfm.com )
" DJing is the transfer and communication of sounds that elevate and educate the listener…it is a metaphysical experience…its not a sequenced event of executing identical bpms "… Slam Mode 2014 A.D.
Local times:
Montreal/New York: 16:00
London: 21:00
Paris/Berlin: 22:00
Los Angeles: 13:00
Tracklist:
01 santiago salazar – the farce – unreleased
02 ricardo miranda – up on the scene – rawax
03 stephen brown – micron – realtime
04 anaxander – an unexpected encounter – tasteful nudes
05 patrice scott – journey to the unknown – finale sessions
06 drala – datefreaky – yoruba records
07 the outsiders – the magic river – work them records
08 Fred P – Ram – Finale Sessions
09 Naia – Simple (Slam Modes Sed8tion In Noise Mix) – unreleased
10 Moby – The Last Day (Chymera remix dub) – Little Idiot
11 Carlos Nilmmns – 49000 – paris metro music
12 MFO – Motor – Dekmantel
13 giorgio morder vs i-robots – utopia(i-robots 1977 reconstruction) – opilec music
Brief Bio:
Santiago Salazar aka DJ S2 is a second wave artist emerging out of Los Angeles in the 1990′s, then moving to Detroit to join the highly respected Underground Resistance crew.
After releasing material under the UR label, Santiago began to tour around the world headlining sold out venues in Europe & Japan such as Liquid Room(Tokyo), Berghain(Berlin), Rex Club(Paris) and Fabric(London). In addition, Santiago also played large festivals such as DEMF(Detroit) and Metamorphos(Japan).
By 2008 Santiago and Silent Servant begin Historia y Violencia releasing music by Los Angeles based artists Raiz, Truncate, Roque Hernandez, John Tejada, David Alvarado and Silent Servant. Santiago has solo releases on Rush Hour, Historia y Violencia, Fanzine, Finest Blend Recordings, Seventh Sign Recordings, Love What You Feel, Macro Recordings, Finale Sessions and has remixed Infiniti, Raiders of the Lost Arp, Aztec Mystic, Aaron-Carl, Truncate, Hakim Murphy, Kevin Reynolds, to name a few.
deep tech househttp://www.motionfm.com/author/slam-mode/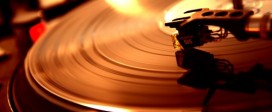 01 – Louie VEGA – Expansions In The NYC – Nervous 02 – MR FINGERS – Around The Sun: Part 1 …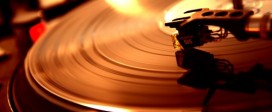 01 – Monday MICHIRU – You Make Me – Universal Japan 02 – TARTAN – Butterfly – Tartan 03 – SOUL …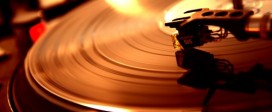 01 – Nicola CONTE / GIANLUCA PETRELLA feat RAASHAN AHMAD – Inner Light: Joe Claussell Sacred Rhythms Versions – Schema 02 …