Slam Mode – EXPLORATORY FILES No.32 Featuring: Damaged Man
( www.motionfm.com/author/slam-mode/ )
Blurred sounds, distorted post melodic pulses…soul driven deep cavernous tech hypnotize the senses…Damaged Man transports you there…( www.motionfm.com )
PLAYLIST ( FILE No. 32 )
Morphosis – Silent Screamer
Wighnomy Brothers – Wurz & Blosse
Stewart Walker – The Elevator
Bighears – Heaven (Damaged Man Remix)
Wighnomy Brothers – Moppal Kiff
Deepbass – Transporter
Imugem Orihasam – Exude
Vortex Count – Htthreatp
Damaged Man & El Brujo – Awakenings (The Doubt of The
Telegraphist)
Patrice Baumel – Dissident
Local times:
Montreal/New York: 16:00
London: 21:00
Paris/Berlin: 22:00
Los Angeles: 13:00
Damaged Man Bio:
It was the year 1996, when Damaged Man has started buying vinyl and mix them to entertain his friends. Immediately he got to play in several Disco-Bar in his small town San Benedetto del Tronto – Italy.From 2000 to 2005, he was also running a Live Music Association, called "Live and let live", organizing gigs of international artists like The Doors (I have known personally, Robby Krieger and John Densmore, I took them with me in my car for trips from the hotel to the stage) Afrika Bambaataa, Inti Illimani, Buddy Miles, The Wailers.In the year 2005 the Association has won the regional Best Promoter Award URPIG. Damaged Man's musical taste turned into the New Wave/Rock scene with bands like Bauhaus, Siouxsie & the Banshees, Echo & the Bunnymen, Killing Joke, The Cure, that influenced the way he produces his music, the breakthrough came in 2008 when he got into the digital music productions. In the meantime his productions were having a main role in his activities.He is collaborating with SpacealOrbeats (Athens), Timeless-Excursion Records (Hamburg), Triskel-Tech/AzTech Records (Belgium), Jambalay Records/CBJ (Italy), JJ-Records,MothLab Recordings (Italy) Onnes Project Records (Japan) and soon on Orlando Voorn Night Vision Records.
Technodeep tech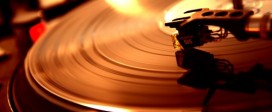 Motion FM – January 2021 Vinyl Chart by Panos B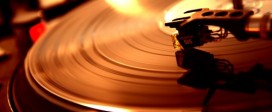 Motion FM – December 2020 Vinyl Chart by Panos B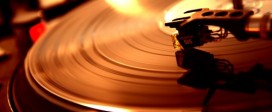 Motion FM – November 2020 Top 20 Vinyl recommendations by Panos B.