Slam Mode – EXPLORATORY FILES No.33 Feat. JACKY SOMMER/ ANALOG SOUL
PLAYLIST ( FILE No. 33 )
Actress – Tree of knowledge
Sean Tate – A Matter of Respect
Nuno Dos Santos – hamming – donato dozzy remix
exercise One – Prowl – Prowl (Donato Dozzy rmx)
roger s – deep
the d.a.t. project – c'mon sweat
daryl james and David Anthony – it's getting bigger
epic desire – can't live without your love(paradise vocal
dj 3000 – faygo
the techfunkers – the return of techfunk
keith worthy – cyclops
legowelt – manpulse
DTR – How Many Times
JACKY SOMMER / ANALOG SOUL (+ Play List included )
( www.motionfm.com/author/slam-mode/ )
This week on MotionFm…prepare yourself for a deep minded tech house excursion…repetitive, altering and hypnotic rhythms are some of the mix perceptions offered by Jacky Sommer…listen and decompress.
( www.motionfm.com )
Local times:
Montreal/New York: 16:00
London: 21:00
Paris/Berlin: 22:00
Los Angeles: 13:00
BIO:
Jacky Sommer, is one half of NYC based DJ crew Analog Soul (alongside twin sister Kat aka DatKat). Jacky has been a fixture in the NYC dance scene since the early 2000's, beginning with her stint as buyer/manager at the legendary Dancetracks Record Store. Analog soul launched as a radio show on the renowned East Village Radio Station from 2004 – 2009. Jacky has DJ'd & promoted events in many of nyc's top venues including Space is the Place, Bossa Nova Civic Club and Output. As Analog Soul, Jacky has continually pushed the boundaries of dj'ing in nyc with her unique brand of deep tech and house while remaining true to the underground.
DEEP TECHhttp://www.motionfm.com/author/slam-mode/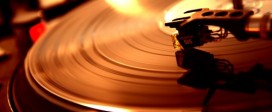 Motion FM – January 2021 Vinyl Chart by Panos B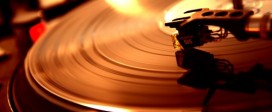 Motion FM – December 2020 Vinyl Chart by Panos B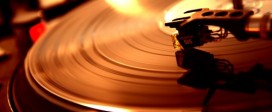 Motion FM – November 2020 Top 20 Vinyl recommendations by Panos B.