Slam Mode – EXPLORATORY FILES No. 34 : SHINYA OKAMOTO / FOUREAL RECORDS
SHINYA OKAMOTO / FOUREAL RECORDS
(+ Play List included )
( www.motionfm.com/author/slam-mode/ )
This week on MotionFm… deep dark particles, fractured rhythms, sonically asymetrical…manufactured musical preceptions by Shinya…listen and get lifted.
( www.motionfm.com )
Local times:
Montreal/New York: 16:00
London: 21:00
Paris/Berlin: 22:00
Los Angeles: 13:00
PLAYLIST ( FILE No. 34 )
1.SCB/3-5
2.Jus-ed/Maryland Jam
3.2400 Operator &vSamuel Andre Madsen/NWS part2
4.Asckha/Rain
5.Tin Man/Vertigo
6.Aril Brikha/Aqua
7.Joel Alter/Soul Clap
8.Savas Pascalidis/Condor Heros
9.Move D/Something Bort the D
10.Stonjche/Raw Method
11.Vindsky/Night Sun
BIO:
Born in Yokohama,1980. A&R of "Foureal Records".
His skillful play-style spins based on his own view and his selects of intelligent exquisite tracks arouse and appeal to listener's mind and emotions: evanescence, ephemeral, warmth and softness. Not only owning residential parties in major clubs in Tokyo, but he also coordinates events of Innervisions, Secretsundae, and DJ Kicks and organized open-air music Fes event "Mystics".
As his compilation of his work, he started his own label "Foureal records", and released tracks of Japanese composers such as Quadra aka Hiroshi Watanabe, Naohito Uchiyama, Birdcage, Shohei Takata to prove the quality of techno scene in Japan. On ADE, he organized a label showcase for first time from Japan to the world.
In 2014 spring, his own record label "Foureal Records" released first physical released CD from "Composition One" and he organized tour in 7 cities in Japan.
His sophisticated and evolving sound would surely reach to the heart of audience.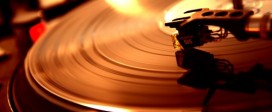 01 – Louie VEGA – Expansions In The NYC – Nervous 02 – MR FINGERS – Around The Sun: Part 1 …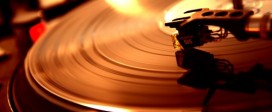 01 – Monday MICHIRU – You Make Me – Universal Japan 02 – TARTAN – Butterfly – Tartan 03 – SOUL …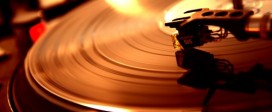 01 – Nicola CONTE / GIANLUCA PETRELLA feat RAASHAN AHMAD – Inner Light: Joe Claussell Sacred Rhythms Versions – Schema 02 …