60 Hertz Project & Dolls Combers – Mother Earth Calls Italy EP
We are proud to announce the long awaited EP FROM 60 Hertz Project after 5years of no release since "Capricorn EP" and "TaPta Beach EP". The Mother Earth Calls EP features three hot tracks from the famous duo Dolls Combers who are well known globally for their soulful jazzy sounds. The package is well constructed and full of lounge, chillout, jazz and soulful sounds. This anticipated album will be the first of many to be released under the freshly founded 60 Hertz Records.
60 Hertz Project was founded in 2009 at a small township called Ga-Rankuwa which is in Pretoria, South Africa. 60 Hertz Project has proved to be one of the most creative bands around the world since its inception as they have worked with artists from different countries. They have toiled with Ralf Gum , QB Smith , Jonny Montana , Essential-I and Dolls Combers , just to name a few.
Vincent Lacerenza and Manuele Tigani the co-founders of Dolls Combers. Living in Milan both share love for house music (with influence of jazz, soul and funky).
On a later stage, the re-enforcement of Pino Di Peitro saw them not being long till they completed their first album as Dolls Combers which was published in 2006 called Globalizing, released on Soul Star Records. Impressed by their debut album, one of the main members of the American house label ''Kingstreet'' invited them to remix the Ananda Project track titled ''Stalk You".
In early 2012 they collaborated with South Africa's very own Deep Xcape,this saw the South African market appreciating Dolls Combers and now coming back to the mother earth with this massive package.
60 Hertz Project & Dolls Combers – Mother Earth Calls Italy EP promises to be one of the best within the genre as both bands really out-worked themselves to ensure that all music lovers across the globe are fully satisfied. Only original mixes are featured in the package.
Dolls Combers Music – All tracks written and composed by Dolls Combers at DC Studio, Milan, Italy
Label: 60Hertz
Release Date: 30 September, 2017
Genre: Balearic/Downtempo
BUY
1. 60 Hertz Project – Timeless 05:09
2. Dolls Combers – Beautiful World 07:53
3. Dolls Combers – Where Are You 05:44
4. 60 Hertz Project – Memory Lane 07:18
5. Dolls Combers – Nite Vibes 08:39
6. 60 Hertz Project – Latino Feel 06:42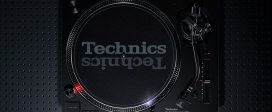 Las Vegas, NV, United States, 7 January 2019 – Technics today unveiled the new SL-1200MK7 Direct Drive Turntable. The new model …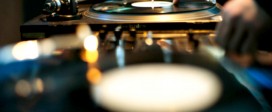 Motion FM – December 2018 Chart by Panos B