Alessandro Maganini – Someway Still I Do (10th Anniversary Edition)
First time on vinyl, in a limited coloured double-LP gatefold cover edition, including two newly-recorded tracks written by acclaimed composer and producer Alessandro Magnanini.
The main sources of inspiration here are the great adult pop productions of the past, where prominently easy listening melodies were filtered through a jazz approach and a more cultured language alike. Melodies and arrangements by excellent artists such as Claus Ogerman, referring in particularly to those produced for the performances of As- trud Gilberto, the orchestral atmospheres of Shirley Bassey's repertoire, and the playful and evocative talent of Henry Mancini – influences that could probably be considered unreachable, but they anyway showed the path to Alessandro Magnanini.
"Someway Still I Do" is a record with the immediacy of pop and quality arrangements – timeless music that echoes the glory of unforgettable soundtracks and the finest orchestral jazz.
Exclusively for this special release, Magnanini's unfaltering love for music has brought us two brand new songs that we're happy to share with you! "Cried For You" featuring once again Liam McKahey at the mic, and "Morning Light", accompanied by the smooth vocals of Elisa Aramonte, a new talent joining Magnanini's project "Someway Still I Do".
Label: Schema Italy
Format: limited gatefold coloured vinyl 2xLP
Cat: SCLP 448
Released: 21 Mar 19
Genre: Jazz
BUY
racklist
Side 1
1. "Open Up Your Eyes" (4:25)
2. "Livin' My Life" (3:07)
3. "So Long Goodbye" (3:35)
4. "Secret Lover" (4:16)
Side 2
1. "Greetings From Here" (3:18)
2. "But Not For You" (4:11)
3. "Someway Still I Do" (2:22)
4. "Stay Into My Life" (4:48)
Side 3
1. "L'Estate E' Qua" (4:41)
2. "Suddenly…" (3:47)
3. "Something Fine" (3:42)
4. "Blind Date Blues" (3:26)
Side 4
1. "Morning Light" (3:46)
2. "Cried For You" (3:55)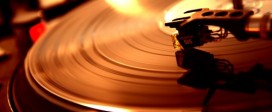 Motion FM – July 2020 Vinyl Chart by Panos B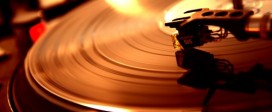 Motion FM – June 2020 Vinyl Chart by Panos B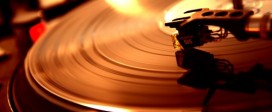 Motion FM – May 2020 Vinyl Chart by Panos B