Altered Moods Recordings presents: Malcolm Moore – Deep Core
Altered Moods second release for 2019 showcases label head Malcolm Moore releasing a stunning album, the second release by Malcolm Moore. With smooth hitting Chicago flavored House beats and his trademarked harmonic playful writing skills positively punctuate this exceptional release. The LP surprisingly opens with Drum & Bass Banger, which takes you back into the 90's, the time when Malcolm expanded his strong DJ abilities. The album goes further into deep spheres, the zone where he feels comfortable.
While this album has also plenty of uplifting moments see "Regrets (Think About It)" or "Rodalies R1", there's a greater reliance on melody over mood. "Lunchtime Gaze" sounds like a lost son of Larry Heard's epic Album "Genesis", its definitively a true declaration of love.
While this could be a reflection of Larry's huge influence, it's more likely an indication of Malcolm's development as a producer. This album is beautifully executed music from A to Z that champions deep House and electronic music with real soul.
Label: Deep Core
Format: 140 gram vinyl double 12″
Cat: AMR 40L
Released: 17 Feb 20
Genre: Deep House
BUY
Tracklist
Side 1
1. "Three Sides & The Truth"
2. "Everydaelife"
3. "Own The Nite" (90s House Rescrub)
Side 2
1. "Hot 4 Me (For U)"
2. "Faithful, Fearful"
3. "Lunchtime Gaze"
Side 3
1. "Rodalies R1"
2. "Enllac" (Luvfatuated Micx)
3. "Purple Hindu"
Side 4
1. "While You Slept (Despres De L'Enllac)"
2. "Regrets (Think About It)" (instrumental)
3. "We'll Find Each Other Again"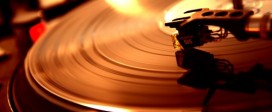 01 – COFLO – Jogo Novo – Ocha 02 – Stefano DE SANTIS – A Kind Of Prayer EP – Colin …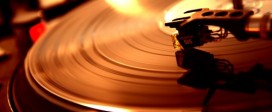 01 – Nicola CONTE – Umoja – Far Out 02 – VARIOUS – Glucklich VI – Compost 03 – Larry HEARD …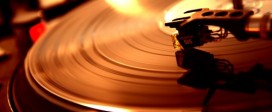 1 – MR FINGERS – Around The Sun Part 2 – Alleviated US 2 – The TAKASHI NAKAZATO SET – Secret …