Anthony Nicholson – Gravity
Since the early 1990s, Ron Trent has kept a watchful eye over the career of Anthony Nicholson. It was the Prescription co-founder who first coaxed Nicholson into the studio, and the two have been semi-regular collaborators ever since. Sadly, Trent doesn't make an appearance on Gravity, but then Nicholson has long since ditched the training wheels. As this fifth full length proves, he's capable of creating some of the most sublime deep house around. From start to finish, the album ripples with soul and rich musicality, resulting in a series of club-focused cuts brimming with twinkling pianos, live percussion, jazzy guitars and warm bass. As you'd expect, there's plenty of variety on show, with Nicholson including tracks that doff a cap to African music, modern soul, jazz-funk and boogie.
Label: deepArtSounds
Format: CD
Cat: DAS 016CD
Released: 02 Mar 17
Genre: Deep House
BUY from JUNO Records
Tracklist
Side 1
1. "Miquifaye El Tema" (feat Cara Dawn)
2. "Imagine" (feat William Kurk)
3. "Thankful For You" (feat Felena Bunn)
4. "We'll Survive" (feat Chris Rob)
5. "Too Late" (feat Cara Dawn)
6. "Over & Over" (feat Felena Bunn)
7. "Discojazzfunkdelite"
8. "Under Your Spell" (feat C Gregory)
9. "People Power"
10. "Gravitation"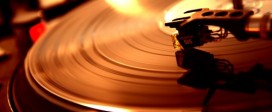 Motion FM – December 2020 Vinyl Chart by Panos B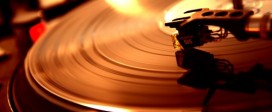 Motion FM – November 2020 Top 20 Vinyl recommendations by Panos B.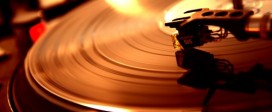 Motion FM – October 2020 Vinyl Chart by Panos B