Anthony Nicholson – Gravity
Since meeting, and subsequently working with, Ron Trent in the early 1990s, Anthony Nicholson has produced some seriously sublime deep house. These days, his releases are less frequent than many would wish, but retain the kind of high quality threshold associated with the very best house producers. Gravity is his fifth full-length, and delivers a swathe of gorgeously rich and musically expansive tracks shot through with serious amounts of soul. While he rarely strays from the dancefloor, tracks are layered with delicious musical flourishes – twinkling piano playing, live percussion, guitars and bass, for starters – while you'll a range of complimentary influences (African rhythms, modern soul, jazz-funk, boogie, and so on). In other words, it's a proper, grown-up house album.
Label: deepArtSounds
Format: 2xLP
Cat: DAS 016
Released: 17 Nov 16
Genre: Deep House
BUY Vinyl from Juno Records
Tracklist
Side 1
1. "Miquifaye El Tema" (feat Cara Dawn) (6:45)
2. "Imagine" (feat William Kurk) (6:50)
Side 2
1. "We'll Survive" (feat Chris Rob) (8:10)
2. "Too Late" (feat Cara Dawn) (8:06)
Side 3
1. "Over & Over" (feat Felena Bunn) (6:47)
2. "Discojazzfunkdelite" (8:13)
Side 4
1. "Under Your Spell" (feat Chestor Gregory) (6:39)
2. "Gravitation" (9:01)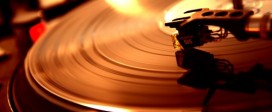 Motion FM – December 2020 Vinyl Chart by Panos B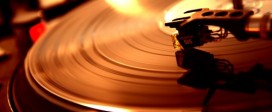 Motion FM – November 2020 Top 20 Vinyl recommendations by Panos B.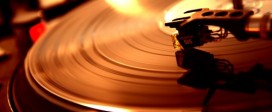 Motion FM – October 2020 Vinyl Chart by Panos B