Bahama Soul Club – The Havana Remixes
Hot on the heels of their critically praised album "Havana '58" and with fans worldwide clamoring for more, The Bahama Soul Club has now called upon a brilliant range of producers, DJs and artists to put their own personal spin on Bahama's latest release. Sifting through the album's nest moments they worked their magic on selected tracks and rebooted them into pure rhythmic bliss: "The Havana Remixes" is a bright collection of Latin, House, Jazz, Funk, Soul & Disco with a thoroughly modern take on Dance oor Jazz.
Opener "Muévelo Papi" is a stirring 60s Boogaloo-hip-twist by the mighty Club Des Belugas, while Geordie mate Smoove from Newcastle turns "No Words" into a fusion of Jazz-house and Breakbeat. Opolopo pulls "Dizzy's Bounce" deeeep into jazzy House while Maestro&Vezzola and Chinchin's Zouzoulectric vs. Gardener Of Delight both having a diverse view on "Tropicana Flight", giving ita Disco-Latin-House-Funk treatment. Suonho from Italy jams a more modern Soul-Disco-Funk on "No Words" and amps up the funk quotient on "Muévelo Papi" with a touch of Jazz and a Latin Twist. Rounding off the release is an unexpected Nu-skool Brazilika-brukbeat from Positive Flow aka Jesse Reuben Wilson on "Elegguà" and some solid Latin funky breaks from Jack&Jointz on the rolling "Rumba Fugaz".
Artist: BAHAMA SOUL CLUB
Title: The Havana Remixes
Catalog: BU016CD
Format: CD, Vinyl, Digital
Release Date Vinyl: 12.05.2017
BUY
Tracklist
1. "Muevelo Papi" (feat Olvido Ruiz – club Des Belugas remix)
2. "No Words" (feat Brenda Boykin – Smoove remix)
3. "Dizzy's Bounce" (feat Brenda Boykin – Opolopo remix)
4. "Tropicana Flight" (feat Sexto Sentido – Zouzoulectric remix)
5. "Rumba Fugaz" (feat Arema Arega – Jack & Jointz remix)
6. "Eleggua" (feat Sexto Sentido – Positive Flow remix)
7. "No Words" (feat Brenda Boykin – Suonho remix)
8. "Tropicana Flight" (feat Sexto Sentido – Maestro & Vezzola remix)
9. "Muevelo Papi" (feat Olvido Ruiz – Suonho remix)
10. "No Words" (feat Brenda Boykin – Smoove radio edit)
11. "Eleggua" (feat Sexto Sentido – Positive Flow radio edit)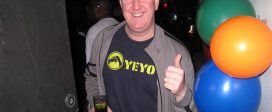 By Michael Terzian Wed August 1, 2018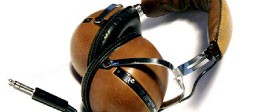 ​We are extremely saddened to announce that as of today we are no longer able to offer our music services to …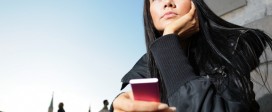 As of June 1st 2016, we are offering limited access to our streams to the US audience. The increased license rates …