Calm – By Your Side
As always with Hell Yeah, the next release comes from an artist label boss Marco fell utterly in love with before forming a close musical relationship. His name is Calm, and this summer he releases his eighth studio album, 'By Your Side'. It is an effortlessly evocative long player and magical ten track trip into soothing sonic waters, glistening harmonies and horizontal rhythms.
Calm is Japanese artist Fukagawa Kiyotaka, someone who has been making deep house, ambient and downtempo grooves since the late nighties, and always teasing spine tingling emotions out of his machines. His last album—2015's From My Window—cast a real spell on Marco and encouraged him to reach out. The pair eventually hooked up in Tokyo and found real musical kinship while playing records together.
"Apart being a wonderfully calm person, he went straight into my top five selectors," says Marco. "His taste and music programming are simply delicious. His set was one aural discovery after the other." The album comes with special artwork by Andrea Amaducci and takes in some sure-to-be-big tunes that are already being supported by those who know such as Moonboots, Chris Coco, Phil Mison, Mixmaster Morris.
Majestic opener 'Space Is My Place' transports you straight to a blue sky paradise with rippling chords reflecting the warm sun and is ripe to become a modern classic. From there Calm's masterful synths keep you flat on your back and gazing up to the heavens as gently drums roll beneath the brilliant 'Afterglow and First Star' and then 'Ending of Summer, Beginning of Autumn' is a little more reflective as it rues the end of warmer days.
'Sky, Colour, Passing' is floating celestial bliss with angelic harmonies, 'Shadows and Lights' is a lazy Sunday soundtrack with delicate piano keys and the gentle chug of 'Before Landing' glows with cosmic light and warms you with astral disco grooves that will be the jewel in any open air DJ set. After the sensuous moments of 'Mellow Mellow Sadness' encourage you to reach out and hug someone close, 'Shade of Tree' washes over you like a seaside breeze before the final two tracks layer up synth modulations and quietly epic guitars into rousing pieces of slow motion euphoria.
'By Your Side' is a quietly epic album of wide open synth tracks that reach for the skies and leave you castaway on a breathtaking desert island.
review / feedback / various
"Been sat in the garden enjoying the amazing MCR summer and this has been the soundtrack. Perfect with a chilled beer" Mooboots, june 4th, 2018 www.mixcloud.com/HeverleeSelectors/14-moonboots/
"Back in 2001, I discovered the music of Calm aka Farr aka OrganLanguage aka 深川 清隆 aka FUKAGAWA Kiyotaka. Ultra deep, wonderfully absorbing and skilfully melodic, there are few who capture emotions through instrumental music in the same way as Calm. I became pretty much obsessed with his music. It was a bit more difficult to find music about obscure Japanese artists online at this time, and I had to make do with scraps of information mostly pieced together from discarded press promos plucked from the bargain bins of Manchester's Vinyl Exchange. Thankfully due to my burgeoning record reviewing pastime, I was able to get on said mailing list and receive some of the Calm related material on Revirth and his own Music Conception label. These records were almost impossible to find in the UK, so I was very fortunate to be able to get some of his OrganLanguage and KeyFree material in this way. There was a UK issue of his Shadow Of The Earth by UK label Exceptional and a CD only compilation of his material released via way of Denmark's Music For Dreams imprint in 2002, but I never saw these available for sale in the shops I visited in Manchester and I wasn't buying online back then. Fast forward to 2008 and a fortuitously timed visit to Japan turned up copies of Calm's Blue Planet and Silver Moon CD albums and a couple of vinyl singles. After that, Calm slipped off my radar. Discogs searches and Instagram posts have revealed that there have been a few more albums and compilations in the meanwhile. There was also last year's Citizen Of Piece remix 12" on Calm's own label, which seemed to get decent European distribution as it was available in shops like Juno and Piccadilly Records. Now we have By Your Side, which is a typical Calm album. There are the beautiful keys, life bringing strings and those pillow soft ambient type grooves that show trip hop didn't die in the 90s, but merely evolved to something else. It's not all laidback grooves from start to finish, with Before Landing edging the bpm towards house speed, or at least midtempo chugging. Italy's Hell Yeah Recordings are giving this album a vinyl release, which means that it will be available to buy in Europe. I'm happy that now Calm's music should get more exposure worldwide. Even though the internet connects us easily with the most obscure music being released all over the world, physical distribution can sometimes be lacking. And Calm's wonderful music deserves to be heard by a wider audience." Jon Freer (freersounds.tumblr.com)
"Hell Yeah delivered this beautifully arranged album by Calm that seems one of the best of the year so far. From the first track you can imagine the concept of the whole album, the fusion of sounds of blending slow synth jazz motives and downtempo ambience. For sure I will never call this chill out. The genre is so richless for this. The only genre that covers its spirit is the diversity of the Balearic genre. We meet a Japanese kaleidoscope of synth culture and easy approach of avant-garde in the shape of our days. It's an album that overcomes Calm himself and easy balanced over his early spiritual and later classical, even electronic movements. "Shadows And Lights " in the heart of the album sounds like this, like a milestone of his career overview. Fascinating, emotion-rich "By Your Side" is exactly what its name says. It attends to be by your side the second half of the year and then and undouptly it is an album that will be loved and played by eveyone, everywhere, especially the more uptempo Balearic disco groove of "Before Landing". This is what I call Balearic For You." DJ Nova / Balearic For You
"This is poetry. Timeless poetry!!!" Filippo Zenna (Periodica Records)
"Shade of Tree & "Space is my place" will be on our playlist all summer, Beautiful LP Big support form Coyote (Is It Balearic?)
credits
released July 25, 2018
Licensed courtesy of Music Conception
TDigital Album
package image
audio snippets
soundcloud.com/hell-yeah/calm-by-your-side-2lp-snippets
Trackist:
A1 Space is my place
A2 Afterglow and First Star
B1 Ending of Summer, Beginning of Autumn
B2 Sky, Color, Passing
B3 Shadows and Lights
C1 Before Landing
C2 Mellow Mellow Sadness
C3 Shade of Tree
D1 My Home Town
D2 You can see the sunrise again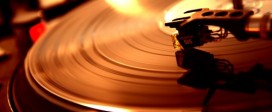 Motion FM – June 2020 Vinyl Chart by Panos B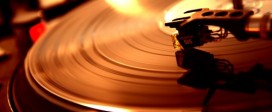 Motion FM – May 2020 Vinyl Chart by Panos B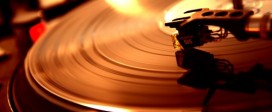 Motion FM – April 2020 Vinyl Chart by Panos B