DJ Angelo – Let The Music Play (Tribe Records)

Label: Tribe Records
Cat: TRIBE-052
Format: digital download
Release Date: September 30, 2013

Press Release: DJ Angelo – Let The Music Play – TRIBE-052
Tribe Records likes to get around. 'One Tribe. One People!' is our mantra, and we love to get out to see our people! As you've probably heard, our most recent excursion was to the Greek island of Kefalonia where Tribe Records and the Katavothres Club co-hosted the first 'Can You Dance To My Beat' festival in August 2013. Among the many superb DJ all-stars to join us there was Global Fantasy's DJ Angelo, whose club night in Athens is one of Zepherin Saint's favourite regular places to play.
So the lucky people who made it to Can You Dance To My Beat's beach parties and all-night sessions will already be a little bit familiar with DJ Angelo's house-driven reworking of Shannon's 1983 disco classic. Why did he make it now? 'I've always loved the tune and I wanted to give it my own interpretation' says Angelo. We're delighted by Angelo's debut Tribe release, but his 'overnight success' as a producer is built on the back of decades of DJing. He's been playing out since he was 16, and has built up renowned DJ residencies with Global Fantasy throughout Greece as well as the regular weekly parties at Mamacas in Athens, guest DJing around the Mediterranean, and visiting South Africa for many years to showcase his talents in Pretoria and Johannesburg.
This comes with a pumped-up and dancefloor-primed Global Fantasy remix and we can promise that there are one or two more remixes on the way. Now, go enjoy it and do what the song says: 'Let The Music Play!

TRACKLISTING
1 – Let the Music Play (Original Mix) 6:17
2 – Let the Music Play (Global Fantasy Remix) 6:17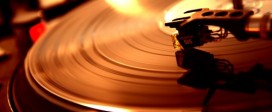 01 – Monday MICHIRU – You Make Me – Universal Japan 02 – TARTAN – Butterfly – Tartan 03 – SOUL …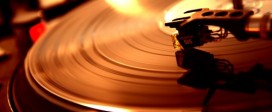 01 – Nicola CONTE / GIANLUCA PETRELLA feat RAASHAN AHMAD – Inner Light: Joe Claussell Sacred Rhythms Versions – Schema 02 …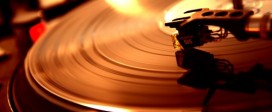 01 – Vick LAVENDER – Fragile: Live At Sonotheque Chicago 2007 – Sophisticado US 02 – Joaquin Joe CLAUSSELL presents – …