Ethereal Magic 3 : Deep Laidback Soulful Grooves
Ethereal Magic is a concept and compilation by one of the UK's most highly regarded and longest serving DJ and member of the UK soul music community, Tony Monson. Tony started DJ-ing on ZBM Radio in Bermuda from 1963-1967; then briefly was with offshore pirate Britain Radio 355 in 1967. In 1971-76, co-owner of Sound Unlimited in Brighton, which had the best selection of soul 7″ in the South outside London; then had his own shop at Worlds End, London, called Disc Empire from 1978-1981, retailing and wholesaling records including Japanese jazz-funk imports in their heyday; also imported and wholesaled records (and later CD's) to shops both in and out of London from 1975 on-wards until recently. From 1981-1989; then more recently, from late 1998 on-wards – he has exclusively involved with Solar Radio – first on analogue, and later on Sky and the net. Along the way he created a trademark feature of his radio show, 'Ethereal Magic', a time to take it easy, relax and indulge in some of the most breathtaking mellow moments, this first CD collection offering moments both exclusive and for the first time on CD alongside tracks by classic artists.
Label: Expansion
Format: unmixed CD
Cat: EXCDP 70
Released: 18 Dec 17
Genre: Soul
BUY
Tracklist
Side 1
1. The Jones Girls – "Children Of The Night"
2. Ola Onabujle – "The Picture"
3. Sweetback – "You Will Rise"
4. Buford Powers – "Bluz 4 Eyes"
5. Judy Collins – "I Think It's Going To Rain Today"
6. Kazu Matsui Project – "Time Flies" (feat Robben Ford)
7. Ananda Project – "Into The Sunrise"
8. Dunn Pearson – "Programmed For Love"
9. Lesette Wilson – "One"
10. Bobby McFerrin – "Moondance"
11. The Isley Brothers – "Groove With You"
12. Faze-O – "Riding High"
13. Judie Tzuke – "Stay With Me Til Dawn"
14. England Dan & Jon Ford Coley – "Love Is The Answer"
15. Collective Peace – "Let The Music Play"
16.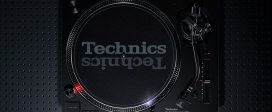 Las Vegas, NV, United States, 7 January 2019 – Technics today unveiled the new SL-1200MK7 Direct Drive Turntable. The new model …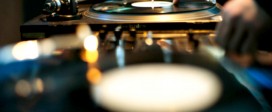 Motion FM – December 2018 Chart by Panos B