Gerardo Frisina – Modern Latin Jazz
Gerardo Frisina has made himself a name in the international scene thanks to his original blend of jazz, latin music and electronic elements.
He is one of the artists that have shaped Schema Records' sound since the beginning of the label, and many of his tracks have only been released on 10″ and 12″ vinyl. His latest LPs, Olympia and Blue Latin" are no exception: many have asked for a CD release, which is now finally made available.
Modern Latin Jazz is a 2-CD set for a total of two and a half hours of music that has never seen the light in this format. Some tracks (coming from several EPs hard to find now) have also been reworked for this special release. The collection is completed by four bonus tracks, songs that were still unreleased, coming from the Blue Latin sessions. The musical coordinates of Modern Latin Jazz are virtually identified by the title itself: a jazz basic structure mainly contaminated by Afro, Cuban and Brazilian influences, all transposed into a present-day dance floor context.
For those who already know the artist, this release is essential as it combines new compositions with other ones that never appeared on CD before; for all the others, Modern Latin Jazz is the perfect introduction to these sounds!
Schema Italy
Format: 2xCD
Cat: SCCD 482
Genre: Broken Beat/Nu Jazz
BUY
Tracklist
Side 1
1. "Mulata"
2. "Uma Danca"
3. "Olympia"
4. "Blue Latin"
5. "Delirium"
6. "Naquela Base"
7. "Tin Tin Deo"
8. "Olympia" (part II)
9. "Talking Sticks"
10. "Baracoa"
11. "East Breeze"
12. "Incato"
13. "The Obsession"
Side 2
1. "Oyela"
2. "Get On Up"
3. "African Seeds" (rework)
4. "Space In Time" (New version)
5. "Superstrut"
6. "Moderno Primitivo"
7. "Passion Dance"
8. "Voices Of The Jungle"
9. "Samba Skindim"
10. "Donke De"
11. "Joy Shout" (club dub)
12. "African Nite Life"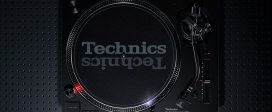 Las Vegas, NV, United States, 7 January 2019 – Technics today unveiled the new SL-1200MK7 Direct Drive Turntable. The new model …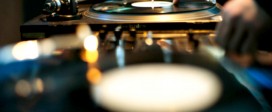 Motion FM – December 2018 Chart by Panos B