iDP – Journey / Follow It EP (Release The Pressure)
Label: Release The Pressure
Cat: RTP-002
Format: mp3/WAV
Release Date: September 30, 2013

Release The Pressure is pleased to present: iDP – Journey // Follow It EP
Thomas Gregorski aka IDP emigrated to Canada from Poland in 1985. It was in Montreal where he immersed himself in music. By the early 90s, Gregorski would hit the clubs, to become a fixture in the local retail and club scene. It's during these times that he garnered a considerable rep, he joined two vital staples representing the urban diaspora of the city's airwaves: The Lion's Den, as well as Utopia's Paradise. The former, a cocktail of RnB, Hip Hop and House flavours, while the latter boasted a 5 hour onslaught of Black Dance Music spanning the gamut from the 70s to present day club jams. Fast forward to 2013, IDP's current foray into club music production is testament to the fact that he is also a natural tracksmith, and he's just getting warmed up with his debut EP Journey // Follow It, a blend of old school sounds with a modern twist, this release will surly please the deep house crowd and anyone that apreciates rich textured sound.
– reviewed by Peter Lightburn
– edited by Michael Terzian

Journey
Deep luciouse house music that gives flashbacks to the early Nu Groove and mid 90's Ron Trent vibes as this masterpiece morphs through it's journey of rich sonic landscapes.
Journey (Gene King Remix)
Great answer to the original version covering a different part of the spectrum with it's throwback jersey sound, giving this great jam a clubbier edge.
Follow It (Miguel Graca Rub)
Miguel takes the original mix and adds depth to this deep pumpin' jam.
Follow It
Deep pumping' jam with hypnotic keys and an infectious groove that you don't want to stop.

Info at: releasethepressure.info@gmail.com

TRACKLISTING
1. "Journey"
2. "Journey" (Gene King Remix)
3. "Follow It" (Miguel Graca Rub)
4. "Follow It"
BUY From iTunes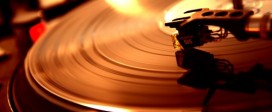 01 – Monday MICHIRU – You Make Me – Universal Japan 02 – TARTAN – Butterfly – Tartan 03 – SOUL …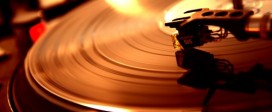 01 – Nicola CONTE / GIANLUCA PETRELLA feat RAASHAN AHMAD – Inner Light: Joe Claussell Sacred Rhythms Versions – Schema 02 …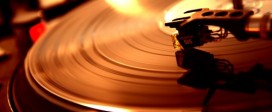 01 – Vick LAVENDER – Fragile: Live At Sonotheque Chicago 2007 – Sophisticado US 02 – Joaquin Joe CLAUSSELL presents – …