Incognito – Tomorrow's New Dream
Rich, raw and resplendent, with elements of traditional and acid jazz dipped into blends of funk, contemporary and neo-soul: it's not an easy feat to accomplish a catalog encompassing so many genres all at once, not to mention finessing the art…just ask Incognito.
A staple of stages and airwaves for over 40 years, The British collective has earned loyal fans since their 1981 debut, Jazz Funk, and through a revolving lineup of vocalists (including Maysa Leak, Vanessa Haynes, Tony Momrelle, Jocelyn Brown and Linda Muriel, to name a few), along with the anchoring genius of co-founder, producer and multi-instrumentalist, Jean-Paul (Bluey) Maunick. Tomorrow's New Dream, their 18th studio release, showcases their irrepressible and kaleidoscopic style, celebrating decades of groove power in the process.
Chock-full of star vocal power, catchy lyrics and buoyant jams, Tomorrow is nothing short of a smorgasbord for the senses: you don't just hear the tracks, you absorb and experience them. Love songs are glib and saucy ("All For You," featuring Maysa with Phil Perry, "Now That I've Found You"), mid-tempos are smooth and meditative ("Absent In Spring") and even tracks lamenting discord and disappointment are compellingly delivered: "Haze of Summer," featuring Joy Rose, wishes for heat as she stokes the embers of a dwindling flame of passion, and the iconic a-cappella group Take 6 drops harmonies so crisply during "The Weather Report" that its dueling predictions of a relationship's sultry moments and cold fronts feel cathartic instead of like chaos: "Well there isn't always rain, sometimes sunshine will prevail/Let's hope for the best my dear, and get on the same page."
With Bluey on the boards, it's all but impossible to not find something among the fourteen tracks to enjoy: two of the offerings, the pulsating "Shine" and gauze-draped "Wake Me," are interludes confidently helmed by the James Berkeley and his neo-soul group, Yakul, and "After the Beat Is Gone" combines melancholy introspection with plucky bass and lively keys that hint there may be a chance for true love in the end. Even when there are no words to be found — the frenetic "What's On Your Mind" and urgent "Saturday Signals" are examples — Incognito manages to express what we can't always say. It's one of the band's most endearing characteristics: translating the messiest and most mercurial dimensions of life and into rich tapestries that highlight the beauty therein.
Imagine drifting into full, blissful REM sleep, rummaging through the stored memories you want to keep, and commissioning talents like Cherri V ("Only a Matter of Time"), Vanessa Haynes ("Still the One"), Mario Biondi ("No Show"), Imaani ("Now That I've Found You") and all of the above to heighten those moments. Then, when you awaken, you find those jams in a handy playlist nearby ready to fuel your day. That's what Incognito's Tomorrow's New Dream represents, making it one of the best ways to close 2019 as its aural optimism pushes us to anticipate what's next. Highly Recommended.
By Melody Charles (https://www.soultracks.com/review-incognito-tomorrows-new-dream)
Label: Bluey Music Ltd
Format: CD
Cat: BLUEYCD 1
Released: 08 Nov 19
BUY
Tracklist
Side 1
1. "Haze Of Summer" (feat Joy Rose)
2. "For The Love Of You" (feat Phil Perry & Maysa)
3. "The Weather Report" (feat take 6)
4. "All For You" (feat Maysa)
5. "Saturday Sirens"
6. "Shine" (feat James Berkeley From Yakul)
7. "Only A Matter Of Time" (feat Cherri V)
8. "Absent In Spring" (feat Roberta Gentile)
9. "After The Beat Is Gone" (feat James Berkeley From Yakul)
10. "Still The One" (feat Vanessa Haynes)
11. "Now That I've Found You" (feat Imaani)
12. "Wake Me" (feat James Berkeley From Yakul)
13. "No Show" (feat Mario Biondi)
14. "Say What's On Your Mind"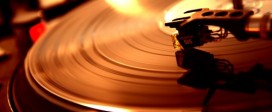 Motion FM – June 2020 Vinyl Chart by Panos B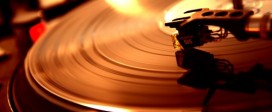 Motion FM – May 2020 Vinyl Chart by Panos B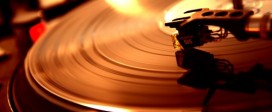 Motion FM – April 2020 Vinyl Chart by Panos B