Joaquin Joe Claussell – Agora E Seu Tempo (Now Is Your Time)
Label: Sacred Rhythm US
Format: 7″
Cat: SRM 2657
Released: 25 May 18
Genre: Deep House
BUY
Joaquin Joe Claussell a.k.a Mental Remedy
Agora E Seu Tempo (The Latin Remixes)
Musicians:
Jania Carvalho – Vocals
Daniel Beaubrum – Vocals
Jephte Guillaume – Acoustic Guitar & Vocals
Jose Cochise Claussell – Timbales & Percussion
Frederick Lasfargeas – Piano & Synthesizers
Joaquin Joe Claussell – New Bass, Bongos, Congas, Percussion & Beats
Produced & Arranged by
Jephte Guillaume for Tet Kale Productions &
Joaquin Joe Claussell for Sacred Rhythm Music & Cosmic Arts.
Written by Jephte Guillaume, Joe Claussell & Boyd Jarvis
Boyd Jarvis Publishing, BMI, Jephte Guillaume's Music, BMI and
Bolla Music ASCAP.
Remixed by Joaquin Joe Claussell
Remix Produced & Mixed @ East Side Sounds Studios, NYC
Remix Engineer – Fran Cathcart
Mastering Engineer – Alex Saltz @ APS Mastering, NYC
Cover Art conceived by Joe Claussell
Layout by Eqwel
Taken from the forthcoming " Thank you Universe Part 2″ Project.
Dedicated to the loving memory of our Dear Brother & master Musician Mr. Boyd H Jarvis.
Manufactured by Sacred Rhythm Music & Cosmic Arts
Distributed by Atypical Dopeness Distribution U.S.A
www.sacredrhythmmusic.net
Kontakt@sacredrhythmmusic.net
2018 Sacred Rhythm Music & Cosmic Arts in Association with
Spiritual Life Music.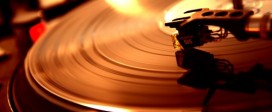 Motion FM – January 2020 Vinyl Chart by Panos B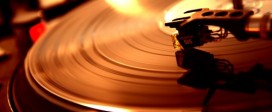 Motion FM – December 2019 Vinyl Chart by Panos B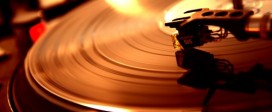 Motion FM – November 2019 Vinyl Chart by Panos B