Joaquin Joe Claussell Presents: Teenage Music " Them Days are Gone / No Time to Waste
Originally produced by Joaquin Joe Claussell under the guise of one of his many aliases-this time as "Teenage Music.
"Them Day Are Gone first saw its release a few years back on the Phonica Records 10 Year Anniversary Compilation.
Moving forward into the present; Joaquin Joe Claussell flips the title track from its original form and transforms it into two unique compositions that seamlessly intertwine into another, and therefore result into a unique fusion of deep tech/deep house music.
This story performed and narrated by Joaquin Joe Claussell is meant to challenge, or at the very least, encourage folks to wake up and realize that the days for sleepwalking are over, and that there is no more time to waste. The result, in the end, became a dark and telling composition that is drenched with soul, echo's and emoConal freakiness.
It's a compassionate call for awareness that is sure to satisfy both Deep House and Deep Tech enthusiast alike. If anything, else, it serves as a statement that says loudly, " the time has definitely come to wake up"!
Play it Loudly, Play It Consciously and with Conviction..
Label: Sacred Rhythm US
Format: 12″ in hand-stamped sleeve
Cat: TM/SRM 01
Released: 10 Nov 17
Genre: Deep House
BUY
Tracklist
Side 1
1. "Them Days Are Gone/No Time To Waste" (Cosmic Arts dance version) (17:38)
Side 2
1. "No Time To Waste" (Joaquin Tribes Of Distortion dub version) (9:44)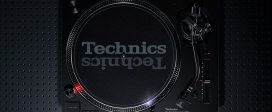 Las Vegas, NV, United States, 7 January 2019 – Technics today unveiled the new SL-1200MK7 Direct Drive Turntable. The new model …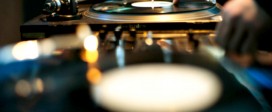 Motion FM – December 2018 Chart by Panos B