Nicola Conte & Gianluca Petrella – African Spirits
New forms of 'club-oriented' music, contaminated by various genres, characterize the recent history of our globalized world: the overlapping of individual experiences cre- ates new collaborations, as it happened here: DJ, musician and producer Nicola Conte meets again, sixteen years after the release of "New Standards" (2001, Schema, cat# SCEP336), his friend and colleague Gianluca Petrella (Blue Note, ECM), an internation- ally renowned talent emerged from the Italian jazz scene, an eclectic musician open to new experiences and collaborations.
The collaboration wasn't limited to the production of these tracks, but involved a collabo- rative research e ort; the two have in fact been diggin' together, exchanged rare records, sampled and worked with analog vintage gear. This 12" comes from two seasoned Italian jazz men, expressing their idea of a dance oor; an experiment nodding to the scene of Detroit, with Conte and Petrella ltering and distilling the many impressions and in uenc- es coming from jazz to disco, house and beyond.
The A-Side track "African Spirit" is a spiritual mantra, a simple dance oor groove capable to induce an estatic feel; the ip-side, "New World Shu e" is built on the same element and is enhanced by Bridgette Amofah's vocals, adding a tribal vibe.
Label: Schema Italy
Format: 12″
Cat: SCEP 480
Released: 13 Nov 17
Genre: Disco/Nu-Disco
BUY
Tracklist
Side 1
1. "African Spirits"
Side 2
1. "New World Shuffle" (feat Bridgette Amofah)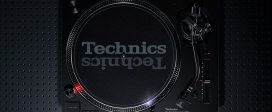 Las Vegas, NV, United States, 7 January 2019 – Technics today unveiled the new SL-1200MK7 Direct Drive Turntable. The new model …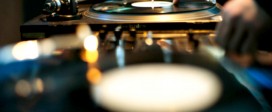 Motion FM – December 2018 Chart by Panos B