S-Tone Inc. feat. Toco – Supercabana EP
After a long pause, during which he has produced Toco's "Memoria", S-tone Inc. returns with an EP that anticipates a new album due to release in autumn 2017. "Superbacana" features Toco as main guest and contains four tracks (one in two di erent versions) with a funky Brazilian avour, inspired by the Black Rio sound that represents the encounter between samba and the American soul funk music since the '70s.
"Superbacana", on the A-side, is a mid-tempo (104 bpm) track that might be ranked in the soul brazuca style but with a modern touch, and that features the spaced-out vocals of Toco, Paola Silva and Luzia Dvorek; Fabrizio Bernasconi here plays a fantastic groovy solo on Fender Rhodes. A dub version of this song completes the side, with an outstand- ing Marquinho Baboo's performance on percussion.
"Zona Norte" (108 bpm), with Paola Silva on backing vocals, is the rst B-side track, a funky-disco e ort that reminds of Marcos Valle in the early '80s. As the title suggests, it names all the main quarters of the north side of Rio de Janeiro in the lyrics, and is a perfect example of the Brazilian attitude to disco-funk.
"Zuzu" (115 bpm) closes the side B of this record and is inspired by Guimaraes' dis- co-groove; it features 4Maré, a vocal ensemble of São Paulo that includes Bruno Morais and Kika, besides Toco and Luzia Dvorek.
Bass, guitar and Wurlitzer are all performed by Stefano Tirone, also responsible for this EP's recording and production process, and is the writer with Toco of the three tracks
Release date: Out Now
Genre: Latin / Brazilian / Disco-funk
Label: Schema Records
Format(s): EP / DIGI
Cat #: SCEP479
BUY
Tracklist
Side 1
1. "Superbacana"
2. "Superbacana" (dub)
Side 2
1. "Zona Norte"
2. "Zuzu" (feat 4Mare)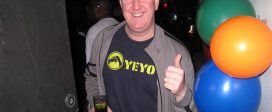 By Michael Terzian Wed August 1, 2018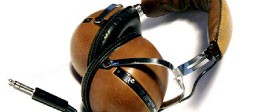 ​We are extremely saddened to announce that as of today we are no longer able to offer our music services to …