Sir LSG feat. Brian Temba & Kafele – All I Am (incl. DJ Spinna & Ben Moss remixes) (GOGO Music)
Label: GOGO Music
Cat: GOGO 058
Format: mp3/WAV
Release Date: September 13, 2013

Press-release: Sir LSG feat. Brian Temba & Kafele – All I Am – GOGO 058
GOGO Music proudly comes up with the second release of Sir LSG, after we presented you 'Sax In The City', which still was released under his former moniker 'Hood Natives' and became a smash-hit in 2011. This time Sir LSG teamed up with renown Soul-singer Brian Temba and Kafele who adds his distinctive trumpet lines. Remixes are contributed by DJ Spinna and Ben Moss to complete a splendiferous release.
Sir LSG has found his sound. Whether as a DJ or producer Lesego Sefako steadily progressed, since he won the DJ Battle competition of 2008 South African Music Conference. After producing 'Sax In The City' on his own, he split out of the group 'Hood Natives' and started releasing under his own artist name Sir LSG. It seems as if he detected his very own sound at the same time. Pushing the envelope with a stoic determination and a rare love for detail, his sound always contains a bit of Jazz and a big portion of Soul.
'All I Am' features Brian Temba, a venerated R&B singer from the motherland, who has shared the stage with the likes of Kenny Lattimore, Anthony Hamilton and Ne-Yo. His debut album 'Something Better' included the hit single 'Dominoes', which received two Channel O Awards nominations in South Africa in 2009, while the album itself earned him a SAMA (South African Music Award) for Best R&B/Neo Soul Album. In 2013 Brian's new album 'This is My Time' was nominated as Best R&B on the Metro FM awards. 'All I Am' is one of the few side trips of Brian Temba into House Music, and shows his great versatility.
In addition Kafele lends his talent on the trumpet to add another level of musicality to the beautiful song. The experienced Jazz musician became a household name in the House-scene, since his releases 'Above The Sky' and 'Complicated' on GOGO Music and meanwhile can look back on various successful releases on other labels as well.
Remix glories for the song come from DJ Spinna and Ben Moss. DJ Spinna surly does not need much of an introduction to music lovers. Since the start of his career, he left his indelible fingerprint in various musical categories. He produced legendary Hip Hop groups, remixed Pop Music icons and of course is at home in the House Music genre, in which he delivered countless titles which are considered classics nowadays.
Ben Moss finally returns to the label after a longer pause from music. Finishing his doctorate in Pharmacy was priority and did not leave him much time to produce music. But his mix clearly and imposingly shows that talent does not fade, if one takes a break. Back with a bang, we now hope to hear more from him soon.
This GOGO Music release has been in the works for quite some time, but it surely was worth the wait and efforts, as we now are able to present a well rounded package of a well written song –exactly our aim at GOGO Music.
GOGO Music … music it is and is it!

TRACKLISTING
1 – Sir LSG Original Mix 6:36
2 – Sir LSG Original Instrumental 6:36
3 – DJ Spinna Galatic Soul Remix 7:57
4 – DJ Spinna Galatic Soul Instrumental 7.57
5 – Ben Moss Late Bounce Vocal 6:51
6 – Ben Moss Late Bounce Instrumental 6:51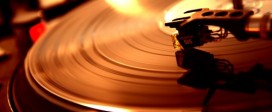 01 – Monday MICHIRU – You Make Me – Universal Japan 02 – TARTAN – Butterfly – Tartan 03 – SOUL …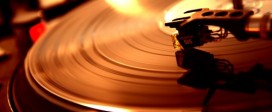 01 – Nicola CONTE / GIANLUCA PETRELLA feat RAASHAN AHMAD – Inner Light: Joe Claussell Sacred Rhythms Versions – Schema 02 …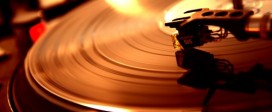 01 – Vick LAVENDER – Fragile: Live At Sonotheque Chicago 2007 – Sophisticado US 02 – Joaquin Joe CLAUSSELL presents – …