Slam Mode – Tau Ceti
Sacred Rhythm Music & Cosmic Arts 
Presents: 
TAU CETI by Slam Mode. 

A mixture of all encompassing celestial fragments, A solar symphony vital to all life on our Earth as well as other planets. Our compositions reflect and explore the serene binary realms from a start point, an ancestral origin, not an Alpha, perhaps an accidental implosion in itself elevating and transcending into the infinite.
Slam Mode has again resurfaced on Sacred Rhythm to give rise to TAU CETI, an auditory and cerebral journey that examines the evolution of life and visceral transition into a melodic mind bending futuristic event horizon…Believe.
The Cosmic Duo Slam Mode once again takes flight into the abyss of galactic deepness.

An ancestral vision has bestowed upon Slam Mode the blueprints resulting into the manifestation of TAU CETI. Behold a very special story transported via a specially and unique Mix / Composition CD concept. Angel Rodriguez and Michael Cole have once again created a deep auditory lesson in art and sound culture. This most recent unique collaboration has shaped into TAU CETI an exhibition communicated via rare combination of a Mixed and UN Mixed story-housed onto the same CD.
Four of those compositions (long versions) where chosen to represent a very special limited clear transparent vinyl record, housed in a full color jacket designed and executed by Akemi Shimada. The combination of this release is a must, not just for the all ready converted, but for any music lover in search of the deepest of sound art.
A labor of love and dedication, we here at Sacred Rhythm are incredibly proud and excited to support and facilitate this release.
Label: Sacred Rhythm US
Format: transparent vinyl 12″
Cat: SRM 231
Released: 30 Nov 22
Genre: Deep House
BUY 12″
Tracklist
Side 1
1. "Ogman"
2. "Mientra Duermes" (Reimagined)
Side 2
1. "Monopole"
2. "Modus Operandi"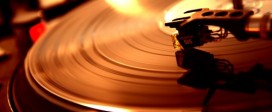 1 – KYOTO JAZZ MASSIVE feat ROY AYERS – Get Up – HMV Japan 2 – Gerardo FRISINA – Joyful Sound …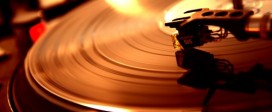 ARTIST – TITLE – LABEL 1 – MONDO GROSSO – Family (Hiroshi Fujiwara remix) (Japanese Edition) – Kawasaki Japan 2 – …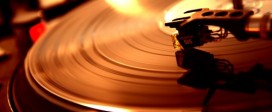 01 – Monday MICHIRU – Free Soul Collection – Universal Japan 02 – Joe Claussell Presents The Ascension Of Light & …