Steve Nichol of Loose Ends – Dangerous Romance ft Ellene Masri
The first official new release from the Loose Ends brand in 28 years and the first new music from Steve Nichol in 30 years! The would soul music family has been waiting for this for a very long time, so it's completely fitting to come back with this incredibly strong track that has been so delicately made.
This is a fantastic return for the UK Soul heavyweight as a new album project emerges on the horizon. This first release from Steve Nichol on SO-UK: Music is an absolute gem to come back with. Co-written with Ellene Masri, conceptualised by Steve Nichol and composed by Soulpersona, this track bleeds soul. A new direction for the Loose Ends brand as we celebrate where the music came from while we transition toward the future.
Dangerous Romance brings a haunting but captivating melody and delicately tuned vocal by Ellene Masri. Complimented with the groove of Ben Edwards horns, the smooth sax of Richie Beesley, the harmonies of Terry Lewis's guitars and the dripping fat bassline from Punk Pappa. This first release in 30 years is the start of the new transitional journey for Steve Nichol of Loose Ends, never forgetting the signature of where it all started back in 1982.
credits
released March 2, 2018
Guitars – Terry Lewis (Mamas Gun, Lisa Stansfield)
Flugal and Trumpet – Ben Edwards (Robbie Williams)
Sax – Richie Beesley (The Brand New Heavies)
Bass – Punk Pappa
Produced by Soulpersona
All other instrumentation by Soulpersona
Mastered by Michael Rendall
Executive Producer – Lee Murthwaite (SO-UK: Music)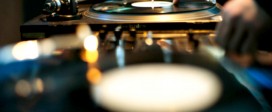 Motion FM – February 2019 Chart by Panos B