Teddy Douglas – Music Is My Life EP (Tribe Records)

Label: Tribe Records
Cat: TRIBE-054
Format: digital download
Release Date: October 14, 2013

Press Release: Teddy Douglas – Music Is My Life EP – TRIBE-054
Daft Punk and Nile Rogers sure aren't the only ones who know how to get 'lucky' with funky guitar riffs and twenty-first-century disco beats. Teddy Douglas is a producer who has worked with the best, from Michael Jackson and Martha Wash to Erykah Badu and Ultra Naté, working solo and as one of Baltimore's legendary Basement Boys, so he sure knows his way around a studio. Here, the world-renowned DJ-producer lets rip with a three-song EP that takes its inspiration from the era when he was first really getting into music and deejaying in the late '70s and early '80s. Just wait until you hear how mighty fine this music is.
The EP opens up with 'Land of Love', a utopian dream of a love song that's swept away on a wave of warm strings, conga beats, piano riffs, lovely bursts of trumpet flugel horn and especially Marcell Russell's evocative and gospel soul-soaked vocals, inviting his partner to 'walk with me in the land of love…'
'Where love is what you learn and teach
Where "possible" is in your reach
Where dancing needs no beat or sound
Where melodies are all around…'
Are you ready to party now? Good, because 'My Lady' gets funky from the get-go, an uptempo paean to a lusciously dreamy partner which, like the other two tracks on the EP, is co-written by Douglas, singer Marcell Russell and his musicians.
'If It Feels Good' is a wonderful instrumental boogie tune that sounds a little like Grover Washington Jr, George Benson and friends kicking back and getting loose in the studio. Jazzy keyboard, bass, sax and guitar solos are layered over a conga and kick-drum beat which builds beautifully, with plenty of Philly-style horns and hi-hats for good measure. At Tribe, we only have one problem with the track: it finishes too soon!

TRACKLISTING
1 – Land of Love 4:27
2 – My Lady 5:58
3 – If It Feels Good 6:35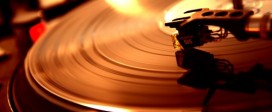 01 – Monday MICHIRU – You Make Me – Universal Japan 02 – TARTAN – Butterfly – Tartan 03 – SOUL …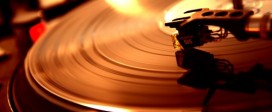 01 – Nicola CONTE / GIANLUCA PETRELLA feat RAASHAN AHMAD – Inner Light: Joe Claussell Sacred Rhythms Versions – Schema 02 …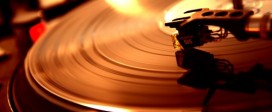 01 – Vick LAVENDER – Fragile: Live At Sonotheque Chicago 2007 – Sophisticado US 02 – Joaquin Joe CLAUSSELL presents – …