Party Of Life – Kevin Hedge Celebrating 15 Years @ 107.5FM WBLS – SOB 11/25/2023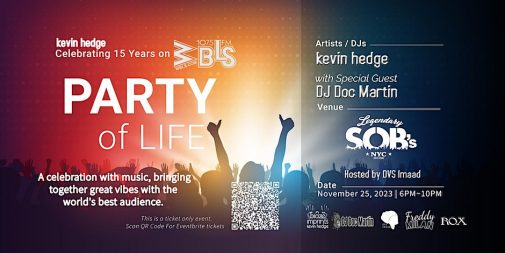 Kevin Hedge has provided good music and positive vibes for the past 15 years on New York's #1 radio station, 107.5FM WBLS. He has captivated the hearts of music lovers around the world. While "on air", he has infused each show with an uplifting spirit for his listeners to enjoy and release at the end of each week with gratitude.
With a passion for music stemming four decades through music production and DJing, he has been a beacon of inspiration and entertainment with an unwavering commitment to his craft. The listeners and dancers serve as a testament to his incredible talent and the impact he has made on New York's radio scene and nightlife.
Kevin Hedge celebrating his time on WBLS with Guest DJ Doc Martin bringing the music to you LIVE @ SOBs NYC.
Venue:Sound Of Brazil
204 Varick Street New York, NY 10014
Date: Saturday, November 25 · 6 – 10pm EST
Line Up: Kevin Hedge, Doc Martin.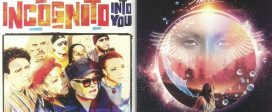 01 – SHAKATAK – Eyes Of The World – Secret 02 – INCOGNITO – Into You – Splash Blue 03 – …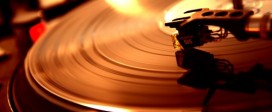 01 – CUMULATIVE COLLECTIVE/RE:FILL – The Coin EP Vol 1 – Ten Lovers Music 02 – COSMIC RENAISSANCE – Universal Message …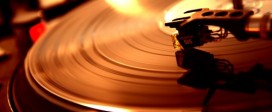 01 – COFLO – Jogo Novo – Ocha 02 – Stefano DE SANTIS – A Kind Of Prayer EP – Colin …