Adult Selections #203 Classic Set – Guest DJ Leandro P.
1. Barbara Tucker – I Get Lifted (San Francisko Mix) [Positiva]
2. Debbie Gibson – One Step Ahead (Masters At Work Remix) [Atlantic]
3. Trey Lorenz – Photograph Of Mary (Maw Dub) [Epic]
4. Loop Trick feat. Maria – Beat Freak (Blaze Dub Mix) [Nite Grooves]
5. François K. feat. Freddie Turner – Hypnodelic [Wave]
6. Ce Ce Peniston – We Got A Love Thang (Silky House Thang) [A&M Records]
7. Adeva – I'm The One For You (Shelter Me Mix) [Cooltempo]
8. Aly Us – Follow Me (Eddie Amador) [Strictly Rhythm]
9. Frankie Knucles feat. Adeva – Whadda U Want (K-Klass Pharmacy Dub) [Virgin]
10. Eddie Amador – House Music (Message Mix) [Yoshitoshi]
11. Interaction feat. Michelle Weeks – "Show 'Em How We Do It" (Old Skool 12) [Class X]
12. Lafayette – Better Late Than Never (Together Mix) [Champion]
13. K.O.F. – Stormy Black (Lil' Louis' Power Mix) [ Nite Grooves]
14. Mondo Grosso – Souffles H (Maw Dub Mix) [Nite Grooves]
15. François Kevorkian – Moov (Hot-n-Spycy Mix) [Wave]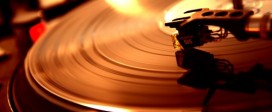 Motion FM – January 2021 Vinyl Chart by Panos B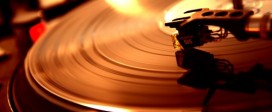 Motion FM – December 2020 Vinyl Chart by Panos B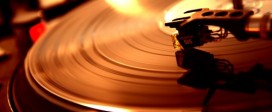 Motion FM – November 2020 Top 20 Vinyl recommendations by Panos B.